The season pass for Dragon Ball Z Kakarot, offered at a price of $24.99, is likely to be an additional scenario cut in two parts. The first part is already planned for this spring, but the theme of this expansion has not yet been officially announced. That was without counting on the Internet users, who obviously combed through the game's files in search of valuable information.
Thus, Beatz on Twitter published images from a debug version of the title. We can see the models of Beerus and Whis, but also transformations of Vegeta that were previously only visible in the latest movies of the saga. Given where Kakarot ends, it wouldn't be surprising to have a new batch of bosses and quests, based on the most recent adventures of the Super Saiyen. While waiting for a possible confirmation from Bandai Namco, don't forget that a free update should arrive soon with a new secondary story and the Trunks time machine.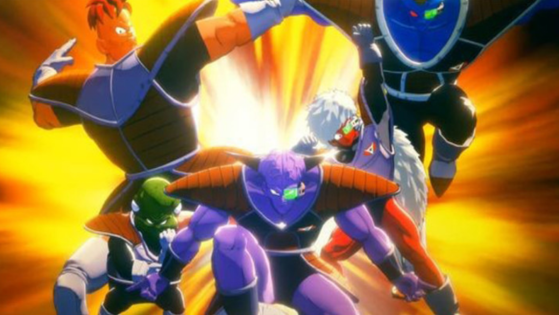 Before beating Frieza, we warm up on his generals with boss fights against the Ginyu commando of DBZ Kakarot.