Photo courtesy of @Delta52_
Announced as the most stacked major since Evo 2019, the fifth edition of Frostbite 2020 brought 1,600 Super Smash Bros. Ultimate players to Detroit, Michigan, including all of the scene's top level players.
Widely known for its Crew Battle that pits teams or regions against one another, the event followed GENESIS 7 — in which the American Tyler "Marss" Martins vanquished world number one Leonardo "MkLeo" Lopez Perez in the Grand Final.
After two days of exhilarating competition, the Mexican prodigy finally took back his throne during the early hours of Monday morning, beating out his compatriot Enrique "Maister" Hernández Solís 3-0, 3-0 in a Grand Finals reset.
For Leo, this capped a historic losers run, which saw him overcome nearly every single top-ten player in the game on his way to the Grand Finals.
MkLeo shows off ice-cold composure in America
Frostbite's blue colour scheme warned of a coming storm — just as Leo promised in the wake of his defeat at Genesis 7, the best player in the world went on to win one of the biggest meetups of the year, despite having had less success in 2020 so far.
The tournament quickly turned sour for the Evo winner. A loss to a resurgent Pedro "Prodigy" Alonso sent Leo into losers bracket as early as the first round of Top 96 — meaning he would have to make it through shark-infested waters if he wanted to make good on his earlier promise.
That's precisely what he did though, surging through the bracket with his Joker. His victims included countless names that would typically send a chill down your spine — Dark Wizzy (3-0), Samsora (3-0), Nairo (3-1), Zackray (3-2), Dabuz (3-0), Tea (3-2), Tweek (3-2), and finally Maister (6-0) in the Grand Finals.
Cue the final curtain.
Of all his accomplishments that weekend, the win over the Japanese player Sota "Zackray" Okada was by far and away the most impressive. One of the youngest finalists in the scene, Zackray placed sixth at EVO Japan just a few weeks ago, and had shown signs of frustration in his hunt for silverware.
Yet the 17-year-old player looked a different player on American soil, and was taking positive strides.
Zackray was certainly disappointed by his eighth place finish, but the best Japanese Smash Ultimate player spiced up the competition with a fearsome R.O.B. as early as pools, and some delightful sequences with Joker — most notably against Tea.
If Zackray grew into the role of favourite as we made our way through the bracket, Gavin "Tweek" Dempsey was the man to beat before even a single blow had been landed. The Team SoloMid player — victorious at Glitch 8 in January — was the penultimate obstacle blocking Leo's patch through the losers bracket, and even led their match 2-0.
At Frostbite, Tweek showed off his versatility (playing Wolf, Pokemon Trainer, and Wario) and quiet composure, cementing himself as the second most consistent player on the circuit — just behind Leo.
Season 3 has arrived
The two days of matches that took place in front of a Detroit public brought a wealth of excellent surprises. Prodigy, the only player to beat MkLeo at Frostbite, would claim victory for his Armada team in the Crew Battle finals against MVG.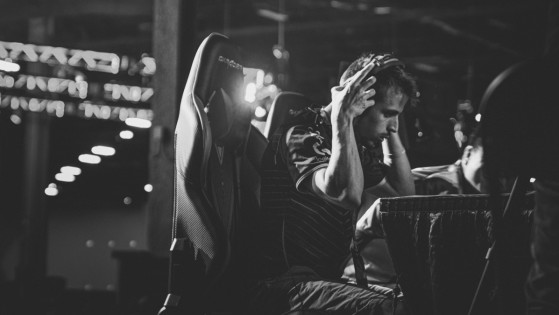 At eight years old William "Glutonny" Belaid bought himself a ticket to Japan Expo just to play a Brawl event alongside his brother. Sixteen years later, on the eve of EVO, he is one of the world's top Super Smash Bros. Ultimate players. A few weeks ago at Albion 4, Belaid sent out a warning.
With his Mario, Prodigy gave the number one player flashbacks to last year's Frostbite. In February 2019, Leo suffered his first defeat in a major, succumbing to Tweek 3-0 in the Grand Finals. This year's script seemed similar, but ultimately had kinder things in store for the Mexican, who had learned his lessons from last year.
With Rasheen "Dark Wizzy" Rose at the forefront, Mario mains have established the character as a key part of the meta, and Smash's new guard are beginning to show what they can do at the start of Season 3.
This certainly the case for Carrington "Wrath" Osborne, who can now claim the title of best Sonic in the world after an inspired 16th place finish this weekend. After falling to William "Glutonny" Belaid at Kongo Saga, he was able to get his revenge on the Frenchman and send him to loser's bracket.
Wrath also benefited from a favourable bracket that saw him beat American Toriano "Toast" Warren, another surprise performer at Frostbite, during the later rounds of the tournament.
Although he doesn't feature on the Panda Global Rankings (PGR), Toast received full backing from a crowd who wanted to see an unknown do well. From Let's Make Big Moves to Frostbite, the Young Link main has achieved an average of 12th place in tournaments he has played in this year.
His wins at Frostbite weren't bad either, with his victories against Takuto "Kameme" Ono, Ezra "Samsora" Morris, and Paris "Light" Ramirez lifting the crowd off their feet throughout the weekend.
The next stop on the Smash Ultimate circuit is CEO Dreamland 2020 in Orlando, Florida. On March 13, Leo and his fellow veterans will continue to fend off the next generation of players, a possible Japanese invasion led by Zackray, and — why not — Glutonny, who is still aiming to surpass his third place finish at Evo just over six months ago.