The Wild mode is known to be the home of Hearthstone's most powerful and violent decks, with a meta very different from the standard. With (almost) every card in the history of the game available, the combos are legions. One of the game's developers, Dean "Iksar" Ayala, has tweeted on the subject, providing some interesting information in response to a user who asked him about the future of the format.
In fact, SilentNickHS has asked Iksar and other developers about the future of the Wild mode. If he describes the work on the Standard and Battlegrounds as incredible, he wished that Wild mode players would not be forgotten.
Dean Ayala took the opportunity to speak on this issue, indicating that no change in balance was planned for the moment in Wild. For the Hearthstone teams, balance changes are only planned if there is a very large imbalance, or for cards that bring in strategies that destroy the fun. For example, early or mid game strategies that block any other strategy, or when one deck becomes much stronger than the others. For developers, Wild mode is the place where all strategies, even the craziest ones, can be tested, thanks to the large number of cards available.
However, the game's teams remain attentive to the format's evolutions, especially the Darkest Hour Demonist Deck, the Quest Mage, the Secret Mage and the Paladin Mech. None of them have yet crossed over to the dark side of the force, for now.
Special cases, such as the Naga Sea Witch, or the SN1P-SN4P are examples of cards that required balancing.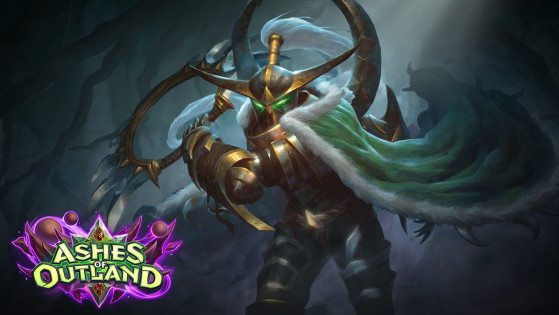 You were looking forward to it, that's it! The Ashes of Outland extension has just been released and, with it, new archetypes. Here's a recap of the best decks.