Only a few more weeks to wait before we can finally immerse ourselves into the continuation of Joel and Ellie's adventures. The Last of Us 2 is coming soon. While there are rumors of a PS5 presentation next week, Naughty Dog and Sony are making a major move by unveiling new information on one of the PS4's late-generation titles.
What Neil Druckmann, Director of The Last of Us 2, describes as "Naughty Dog largest and most ambition game" have many surprises for us, and here is an overview of what we learned in the video:
Background
Ellie and Joel moved to Jacksonville, a small survivor community, after the end of the first game.

Ellie is now 19 and we still don't know the nature of her relationship with Joel yet.

A tragic event led the young woman back on the road through the snowy mountains of Jacksonville to the ruins of a quarantine zone in Seattle.

Two factions are fighting over Seattle, which has now become a war zone: the Washington Liberation Front (WLF) and SCARS.

Runners are now more aggressive and Clickers are still present while new types of infected will get in Ellie's way including a very noisy one...
Exploration
Ellie is more agile which makes it possible to deal with a situation several ways.

Environments are some of the largest Naughty Dog have ever made. It will even be necessary to use vehicles to explore them properly.
Gameplay
New gameplay mechanics make the game even more realistic. Dogs will now be able to follow your tracks while each enemy has a name to humanize them.

There are always opportunities to take a stealthy position during a confrontation, as long as you're aware of the environment around you. Windows can be broken, passages can be cleared and tall grass doesn't make you invisible...

Camera view changes make the whole thing even more realistic and allow for better transitions between gameplay scenes and cinematics.
Upgrade
Training manuals will help you improve your weapons by spending your ingredients.

All the different improvements will provide players with unique gameplay and experience. You'll be able to play stealthily or go directly to the front according to your personal preference.
Neil Druckmann points out that we're not even aware of everything the game has to offer. We'll have to wait until June 19 to find out. In the meantime, you can enjoy these 23 minutes of video or plunge back into the first game as it's not too late!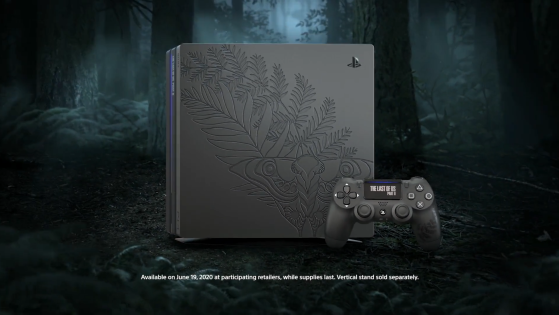 Sony and Naughty Dog introduces a The Last of Us 2 Limited PS4 Pro with Ellie's tattoo design, a Limited Edition controller and other standalone items to celebrate one of the most anticipated games of the year.