On June 23, from 9:00 AM to 2:00 PM PT, 16 Hearthstone content creators will be split into four teams to try to earn their share of the $200,000 prize pool across 7 rounds of Battlegrounds!
The Southsea Swashbucklers, Bloodsail Buccaneers, Fogsail Freebooters, and Northsea Navigators — who will be crowned the kings of Pirates?
Results
1st: Fogsall Freebooters
2nd: Southsea Swashbucklers
3rd: Bloodsail Buccaneers
4th: Northsea Navigators
Format
Scoring
Two games will be played simultaneously in each round. Points will be awarded at the end of each round to individual competitors based on their placement and added to their team's total point score.
1st place finish = 5 points awarded

2nd place finish = 4 points awarded

3rd place finish = 2 points awarded

4th place finish = 1 point awarded
Prizing
$200,000 in total is up for grabs! Final placement and respective prizing will be determined by each team's total point score after 7 rounds. Each team's total number of 1st place finishes will be the primary tiebreaker.
1st place team = $20,000 per member

2nd place team = $12,500 per member

3rd place team = $10,000 per member

4th place team = $7,500 per member
Broadcasts
Battlegrounds Brawl: Pirates & Mayhem will be broadcast live on the official Hearthstone Twitch and YouTube channels. Participants will also stream the tournament from their own perspective on their respective channels.
Southsea Swashbucklers
Firebat

Amaz

Solary (Oliech)

Tom60229
Bloodsail Buccaneers
Kripp

Trump

Sjow

DDaHyoNi
Northsea Navigators
Brian Kibler

Educated_Collins

RDU

Jinbae
Fogsail Freebooters
Dog

Hafu

Thijs

shtan_udachi
Twitch Drops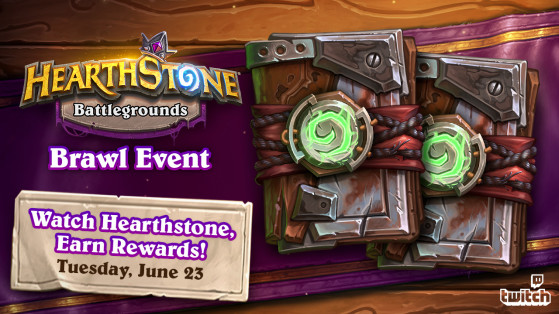 During the event, if you watch 2 hours (consecutive or non-consecutive) of any Hearthstone stream, you'll be rewarded with one Ashes of Outland card pack. if you watch a total of 4 hours, you'll get another one!
Just keep in mind you need to link your Battle.net and Twitch accounts to benefit from the drops.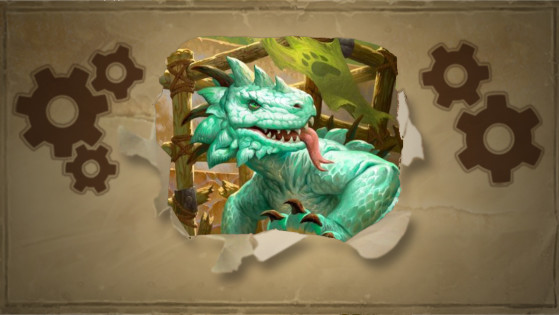 Ashes of Outland solo adventure is finally open! Battlegrounds changes, card balance changes, and more — everything you need to know about Patch 17.4.1 is in this dedicated article!
Original content by Jean-Vincent "Durvil" Cannata.