It took Shanghai Dragons three OWL seasons to make a name for yourself. Starting from being the worst Overwatch professional team, it took a lot of courage for the roster to begin Season 2.
Some changes and training later, Shanghai managed to win a Playoffs Stage by beating Vancouver Titans and then San Francisco Shock. Finally, 2020 is the Chinese team's year.
First in the overall standings, they lost only two games in the regular season, and out of the three monthly tournaments, Shanghai won twice — losing only the Summer Showdown.
In preparation for OWL Season 3, Shanghai Dragons has made several changes regarding the coaching staff and the players too. Among them, Fleta left Seoul Dynasty and joined the Chinese team.
Known for his extreme flexibility, able to play almost any heroes with the same talent, Byung-Sun "Fleta" Kim was the key to getting the Shanghai team off to a flying start.

MVP is the hardest award to receive in the Overwatch League, and that's so meaningful to me because it's picking the best player of all the players in the league," Fleta said. "It was an honor to even be nominated, and then to get it—I'm just really happy to be recognized for my hard work
Fleta
While the two previous winners of the MVP title — New York Excelsior Jjonak and San Francisco Shock Sinatraa — were selected for their talents on specific heroes, Fleta was chosen because of his versatility.
No less than 19 heroes mastered to perfection for him. The votes were close, but it was a deserved victory for the former Seoul Dynasty player who proved his talent throughout the year.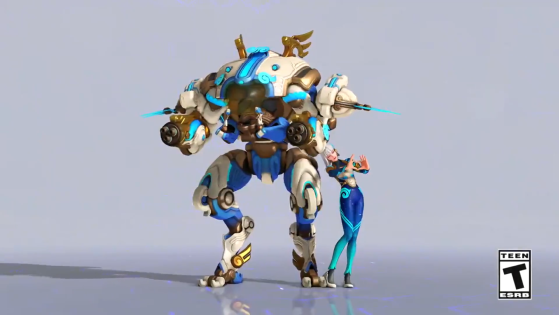 Two new skins have just been unvealed for D.Va and Reinhardt. They have been chosen to get the 2020 All-Star skins. Both skins will be available from September 29 to October 12.