The Call of Duty Black Ops Cold War open beta dropped on Oct. 8, and fans have already expressed discontent with the lobby structure.
The issue revolves around skill-based matchmaking (SBMM), a system that pits players against each other based on rank. For example, a skilled player with a high K/D ratio will be matched with someone of a similar skill level. The idea is that it will make the games more balanced, but many players say that the feature should only be used in ranked play and that it hurts the casual experience by ramping up the difficulty.
While many fans seemed to enjoy the game's weapons and modes, SBMM started trending on Twitter as players took to social media to complain about the feature.
As players are put into lobbies to prepare to play, the realized that the game automatically disbands everyone after every round, which is a change from the alpha. That means that every new lobby had a new group of players closer to their skill level. As they rose in ranks, so did their opponents.
Many players say SBMM turns what could be a fun, casual experience into a much more competitive environment. While SBMM is a hot topic among gamers, there's been no official word from Activision and Treyarch over whether they will make any changes. In fact, Technology Director Martin Donlon at Treyarch recently tweeted that this is nothing new for the series.
Some players even reverted to unorthodox tactics to fight back against SBMM, using a technique called reverse boosting to intentionally lower their ranks. Unfortunately for them, killing yourself to join lobbies with low K/D players doesn't work thanks to an anti-reverse boost feature in the game's code.
Call of Duty: Black Ops Cold War releases on November 13 for PS4, PS5, Xbox One, Xbox Series X, and PC.
The game is currently in weekend one of its beta, which runs from Oct. 8 through Oct. 12. During this time it's a PlayStation 4 exclusive. Players who pre-ordered Black Ops Cold War digitally will get early access from Oct. 8 through Oct. 9.
From Oct. 10 through Oct. 12, the beta is open to all PS4 owners.
The beta will open up to everyone on weekend two, from Oct. 15 through Oct. 19. Players who pre-ordered the game digitally for Xbox One, Xbox Series S, Xbox Series X, or PC through Blizzard Battle.net can play the beta starting on Oct. 15, although an Xbox Live Gold subscription is required for Xbox players.
From Oct. 17 through Oct. 19, the beta is accessible to all Xbox and PC players regardless of whether or not they pre-ordered.
Activision did not immediately respond to a request for comment.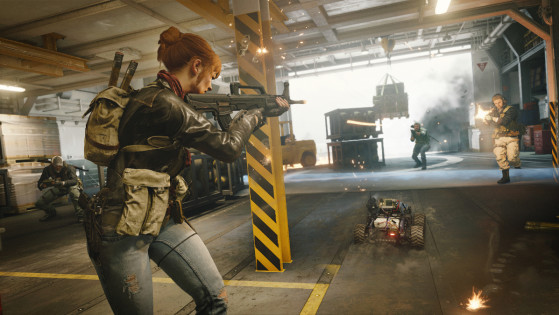 Alongside VIP Escort, Combined Arms: Assault is the second new game mode coming as part of the beta for Black Ops Cold War.