Marvel's Avengers, the recently released game centered around one of the hottest pop culture properties of the last two decades, is losing players.
According to Steam Charts, players peaked at 2,400 last weak, down from an all-time high of 28,145. Crystal Dynamics studio head Scot Amos said new content is on the way to combat the decline.
"We have a number of new content pieces coming in the weeks ahead including: a totally new War Zone mission type called Tachyon Rifts, a new Outpost that's a jumping off point for new story missions in the future, and AIM's Cloning Lab, which requires a coordinated high-level group of four players to beat with new top-end loot rewards for finishing it," he told Kotaku. "And in each of these updates we do tuning and bug fixing to enhance the overall experience."
The improvements will surely help, but there are other things the game can do to improve and attract players as well. Here are some suggestions.
Add Cross-Play, Cross-Progression, and Cross-Gen
Cross-play, or the ability to play against people using different platforms, is a key component to a vibrant online gaming community. With Avengers, PlayStation players can only play with other PS players, and the same goes for PC and Xbox. Adding cross-play functionality will allow for a larger base and in turn, a more enjoyable playing experience.
The same goes for cross-progression, although admittedly not as popular. Being able to continue playing a game when you switch consoles, much like the way streaming services Netflix and Hulu allows people to switch from mobile to TV, would be a great addition. Likewise with cross-gen play after people upgrade or purchase next-gen versions of the game.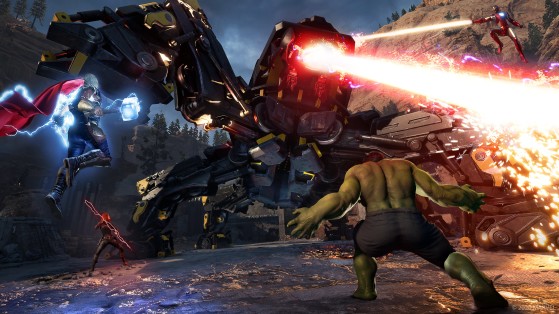 A Longer Campaign
The campaign in Avengers is really good. No one's going to argue that. Blasting enemies from the sky as Iron Man and smashing with Hulk are satisfying and intuitive. You really feel like you're a part of the action and the stakes are high.
The campaign starts with Kamala Khan, who begins as a fan but becomes Ms. Marvel after an infection. More marquee characters with their own powers and talents slowly join the fray. While the story is fairly generic (evil corporation wants to take over the world), it never gets monotonous or overbearing. This kind of fast-paced variety is just what's missing in the latter part of the game, where it gets repetitive and monotonous, a complaint also shared by the online content.
Ten hours is simply not long enough. Why not add more to the campaign and story?
More Heroes
No one can accuse Marvel of going small. Be it in movies, comics, merchandising, or just plain action, everything is go big or don't go at all. With Avengers, Marvel has a chance to bring that sense of scale to the video game screen. Even Marvel's mobile game, Marvel Strike Force, has 100 playable characters.
Yes, the game is about The Avengers, but cameos from characters are always fun and interesting. Marvel's Spider-Man did that very well. 
Amos touched on this a little in his interview, saying that two Hawkeyes, Clint Barton and Kate Bishop, will be coming "in the near future." There's still a dearth of other characters, from all universes, that could join the party, though. The X-Men would be a great start.
Less Repetitive Grinding 
Avengers loses some of its luster in the endgame, which requires repetitive grinding and heading to locales that all echo each other. The game is also centered around gear and loot, but in ways that don't really add anything to the gameplay besides stats. How many times can you upgrade Hulk's shorts? The changes aren't cosmetic and it's hard to tell the difference between a new item and an old one.
Objectives also repeat and things get monotonous fast, even with friends. The game needs more variety. Amos said the updates extend to this as well.
"Lastly, we will continue to add new content to the game in the coming months as we address issues and overall game balance, including loot distribution and quality of life features everyone is clamoring for to improve our day-to-day experience from accessibility to co-op communication tools to balancing the economy."
We've seen this before, with games like Destiny and No Man's Sky, which started thin, repetitive, and grind-y but eventually were filled out and improved. Hopefully, that will also happen with Marvel's Avengers.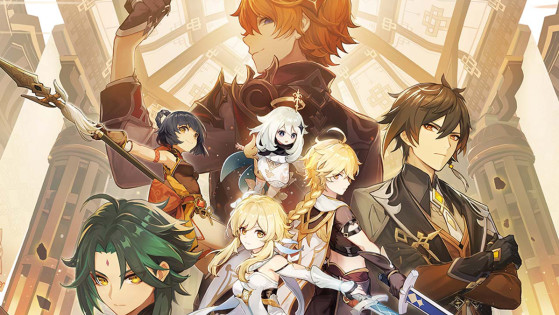 Genshin Impact is taking the world by storm, and our tier list of the best characters helps you make those crucial decisions!, Which of the 23 playable characters should you choose? Which elements should you mix? Read on!