The inaugural season of the Call of Duty League ended on August 30 with the Dallas Empire defeating the Atlanta FaZe to capture the $1.5 million prize and the distinction of being the first champions.
Now that it's over and teams are shuffling rosters, let's take a look at some of the changes for the upcoming 2021 season.
The Biggest Changes
There are a number of changes for the upcoming league, which doesn't yet have a start date but based on the inaugural season should start early next year. Last season ran from January 24 through Aug. 30.
The biggest change is probably the most obvious. Players will switch from playing Call of Duty: Modern Warfare to Call of Duty: Black Ops Cold War. Cold War releases on Nov. 13, so it'll take some time for the league to test different rulesets. 
System Changes
Matches will move to PC with controllers, which is quite the jump from the traditional PlayStation console-setup. Controllers must be league-approved. There are no plans to allow mouse and keyboard.
Player Changes
Another change is the number of players. Last season, players competed in teams of five to give gameplay more of a casual appeal. The '21 season is moving to four-vs-four, which means that team's current five-man rosters will have to axe a player. This has also led to ripples in team composition throughout the league.
There won't be any changes to the number of teams. There are currently 12, so the number of players will decrease from 60 to 48.
Team Changes
There are two team changes in the upcoming season. The Los Angeles Thieves took the spot of OpTic Gaming Los Angeles, and the Chicago Huntsmen rebranded as OpTic Chicago.
Tournament Changes
The format and the structure of the tournament will stay pretty much the same. It features a point system with a team winning 10 points for every match won, with 8 teams competing in bracket play.
The eight teams are divided into two groups of four, and they compete until four teams win twice. Then, those teams go into a single-elimination bracket with teams earning 10 points for each win and a bonus 10 for the event winner.
The top eight teams go to the playoffs, while the bottom four compete in a single-elimination bracket for two wildcard spots. The last two teams standing in the finals play for the championship.
Ruleset Changes
No ruleset or game modes have been announced, but Hardpoint and Search and Destroy will probably remain. There's a question as to whether the third game will remain Domination, go back to Capture the Flag or even a unique mode like VIP Escort.
Image Source: Activision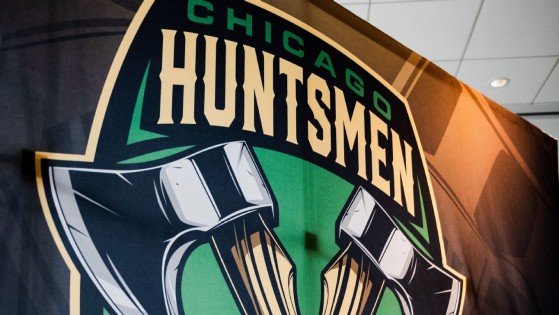 It has been reported that the Chicago Huntsmen is to rebrand. Find out everything you need to know in this article.