The Call of Duty League will hold a week of tournaments featuring professional teams and celebrities to celebrate the launch of Call of Duty: Black Ops Cold War.
Seven teams will host tournaments with $25,000 prizes. Fans can catch all of the matches live on the Call of Duty League YouTube Channel as well as the Call of Duty Twitch channel.
The first tournament called the Cold War Clash is planned for November 14 at 4 PM ET and will be run by the Atlanta Faze. The format is bracket-style, but the modes are unknown.
Optic Chicago's tournament is on November 15, and stars NRG streamers duking it out in group play, followed by a single-elimination stage.
On November 16, Minnesota Røkkr's top players and other top streamers will fight for supremacy in a pro-mod style single-elimination format.
Last year's champions, the Dallas Empire, are hosting the Battle of the Throne tournament on November 17 at 10 AM PT. This will be a CDL competition format with one Empire player, two unnamed top streamers, and an unnamed celebrity.
The Florida Mutineers will host the Release the Kraken: Cold War Tournament on November 18 at 9 AM PT. Up to 64 teams can compete in the amateur community tournament.
The next day the London Royal Ravens take over in a tournament called the Cold War Colosseum at 9 AM PT. This tourney will feature draft players with classic competitive modes. Plus, ReKT influencers and celebrities.
Finally, the Toronto Ultra closes out the week on November 20 with the $25,000 Coldish War tournament, at 12 PM PT. This competition will be a Dirty Bomb race featuring OAM talent and pros.
The tournament will not only be the first time we'll see professionals play the new game, but also serve as a preview of what to possibly expect in the upcoming season. A start date for the season hasn't been announced, but seeing as things are ramping up, we're expecting one soon.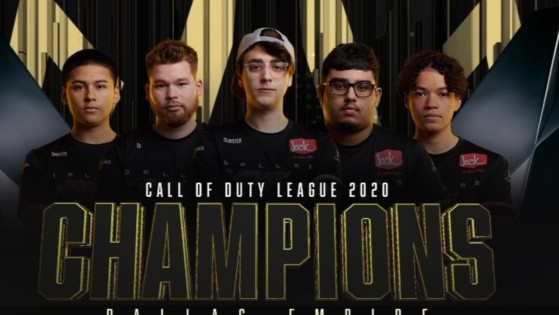 cod-esports
The second season of the CDL introduces a bevy of changes to the competitive community.