The first season of post-launch content for Call of Duty: Black Ops Cold War and Call of Duty: Warzone.
The mid-season update brings the final pieces of content before the second season of post-launch content gets underway in a few weeks time.
Here's everything that is expected to arrive.
Mid-Season Content
New Multiplayer Map - Sanatorium
Sanatorium is the new map for the Fireteam: Dirty Bomb game mode. The map is a Soviet experimental health retreat. It is at the center of a clandestine investigation carried out by NATO in September 1984. It consists of a well-supplied biome with low wooded hills that hides a circular-shaped base: a brutalist architectural concrete Behemoth flanked by a structure in the middle. lakeside and a large wooden dock.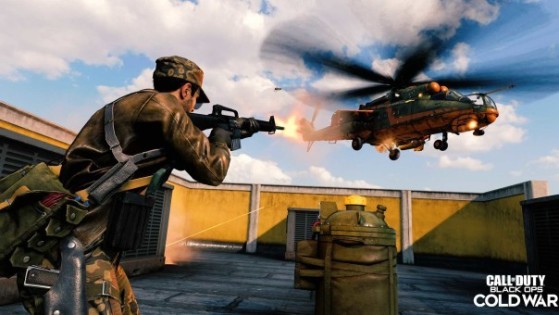 A new game mode - Drop Kick
The round begins with each team rushing to the location of the nuclear case and trying to retrieve it. Whoever grabs the briefcase is automatically equipped with a powerful gun, but it's ideally up to the rest of the team to keep the briefcase safe. The team with the case has access to launch codes, as well as an ever-increasing score for their team.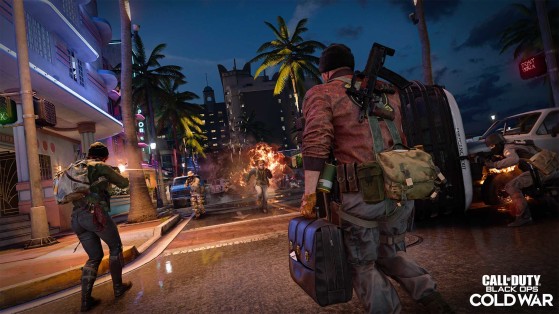 A new Zombies game mode - Cranked
A limited-time mode both literally and figuratively! Keep one eye on the countdown and the other on your zombie killing: spend too much time without an undead elimination and you'll explode! There's no time to waste as your survival depends on frenzied, terror-filled demolitions where the only respite is the Cranked power-up, granting a brief pause before the carnage continues.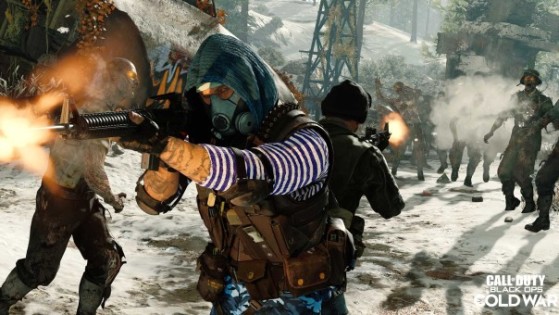 A new map for Zombies Onslaught (PS4/PS5 exclusive)
Raid will be added to the map rotation for this game mode which is exclusive to PS4 and PS5 players.
A new melee weapon
A new melee weapon will make its appearance, the Wakizashi, a katana. It will be available to unlocked by purchasing a bundle or by completing an in-game challenge
The Playlist Rotation
The playlist rotation will not be huge: the new Sanatorium map have a 24/7 playlist alongside other changes
Black Ops Cold War:
Drop Kick

Raid + Crossroads Strike 24/7

Gunfight

Nuketown 24/7

Face Off

Warzone:

BR Quads, Trio, Duo

Buy Back Solos

Plunder Trio

Rebirth Island Mini BR Solo

Rebirth Island Resurgence Quads
Free Zombies Week
From January 14th to January 21th, Call of Duty: Black Ops Cold War Zombies will be available for free across all gaming platforms.
All you have to do is download it from the store!
Double Weapon XP Weekend
This double XP weekend is timely as Zombies players will be able to level up the weapon arsenal in timely fashion.
Double Weapon XP starts on January 15th and ends on January 15th.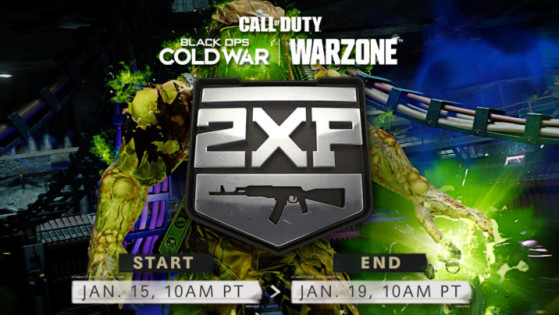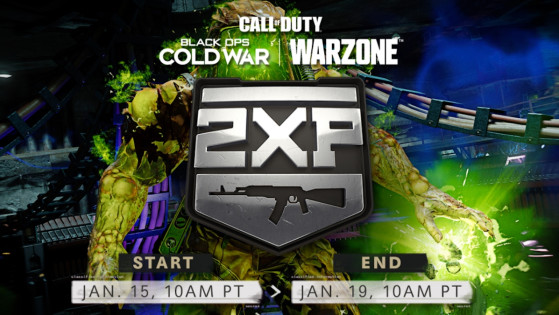 On January 12th, Treyarch released a small update ahead of the mid-season update. FInd all the chances made in this article.