In a report published by ModernWarzone, the 2021 installment of the Call of Duty franchise would be set in an alternate timeline where World War 2 doesn't come to an end in 1945. On March 26th, Eurogamer has released a report stating that an alternate timeline will not be happening and the game will be set in a traditional World War 2 setting. 
This news has once again been met with a mixed reception from all corners of the Call of Duty community. 
Call of Duty: WW2: Vanguard - just a WW2 sequel?
The concept of an alternate timeline had plenty of potential when it came to creating a completely new branch of the Call of Duty universe. An alternate timeline would have enabled Sledgehammer Games to create an incredible single-player campaign alongside a multiplayer similar to 2017s World War 2 which was met with more positive feedback than negative. 
As TheGamingRevoultion and Tom Henderson both point out, there's every chance rival franchise Battlefield could rival the release of Vanguard due to the widely negative feedback surrounding the return to World War 2. 
Despite the franchise containing just one title set in the time period for the last decade, the news has certainly split the opinions of the community, who at this point may even want to see a return of jetpack Call of Duty. 
The setting is often a trivial part of the game. 
As long as the gameplay is good, the campaign story is gripping, and the multiplayer contains the fast-paced action players are constantly on the look out for, I think that the community will eventually come around to the idea of another title set in this particular period of time.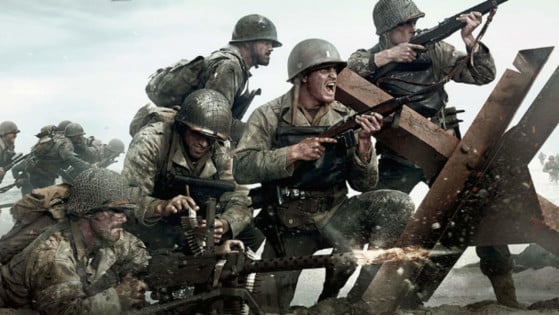 According to a new report, the title and setting for Call of Duty 2021 have been revealed.