Content and launch times are now available for Season 2 Reloaded for Call of Duty: Black Ops Cold War and Warzone.
The release times are slightly different for both titles, but both will feature plenty of brand-new content to get stuck into!
Find the release date and time the update will go live in this article.
Season 2 Reloaded Release Date
It's now official, Season 2 Reloaded for Black Ops Cold War and Warzone will launch on March 30th.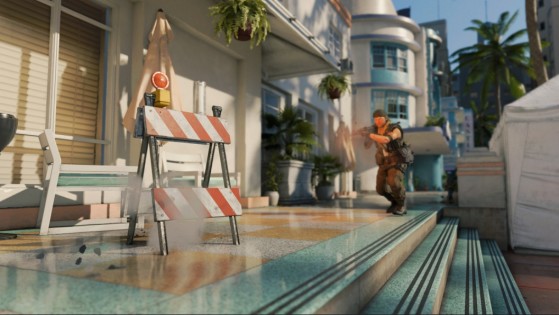 Season 2 Reloaded Content
Multiplayer 
Miami Strike (6v6)

Mansion (2v2, 3v3)

Golova (Multi-team)

Multi-Team Hardpoint

Gunfight Tournament (in Season)

Blueprint Gun Game (In Season)
League Play
The Law Breaker Wildcard won't enable players to equip two primary weapons in their loadouts. With players only being able to select Perks with the Wildcard equipped, the Perk Greed Wildcard has been restricted.
Treyarch has also implemented new Match Suspension penalities for players that leave a match early or engage in friendly fire in a bid to improve the experience for players.
Outbreak
A new area has arrived in Outbreak. Players will be able to slay the undead in the darkness of the Sanatorium map which is the latest area to be added to the large-scale Zombies mode.
Alongside the new map, a new Secure objective will be able to be completed alongside new Intel to discover and a new Dirt Bike vehicle to navigate the map with ease.
Dead Ops Arcade 3
Players will now be able to earn XP and Battle Pass XP from playing Dead Ops Arcade for the first time.
Treyarch has also revealed the addition of a new bonus map known as Silverback Slideways along with various bug fixes and improvements to the mode.
Onslaught (PS4/PS5)
For the PlayStation-exclusive mode, Containment is a brand-new limited-time mode for Onslaught. The mode takes place on Gunfight maps providing plenty of fast-paced, close-quarters action!
Alongside the new maps, several new item drops have been added to the mode:
Level 2 and Level 3 Armor

Ammo Mods

Aether Tool drops to upgrade weapons.

Bronze, Silver, and Gold Chalice Drops to Pack-A-Punch weapons.
According to a report by VGC, the 2021 installment in the Call of Duty franchise is said to be using the same engine used for 2019s Modern Warfare.