We've been excited for Elden Ring for a while, but the frustration is growing as the wait goes on.
This seven second footage reportedly comes from an internal presentation, which has been leaked.
The watermark suggest that it comes from the same presentation that was leaked in March.
The video pans across a room full of sarcophagi, as well as some footage of inside a tower.
It is dark and blurry, but at least it is something. It might suggest we will see this video in full released officially, and in a higher quality, soon.
While we can get excited about more information about this game coming soon, we should take it with a bit of caution. It seems that Elden Ring may be delayed until after March 2022.
A recent financial report says they expect a lower revenue over the next year, citing delayed releases as a factor. This means they are either uncertain of its release time, or that they are working on it being released this after March next year.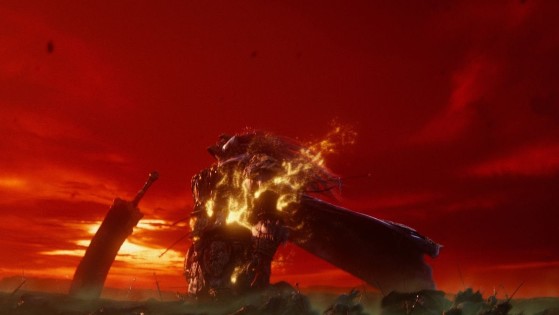 The much-hyped Elden Ring is still a great unknown, and we've hardly had any official news this year — until now.