As Season 3 of Warzone slowly begins to move towards the halfway stage, players of the battle royale have managed to find a blueprint of the XM4 assault rifle that features better statistics than the base weapon, much to their annoyance.
The XM4 has grown in popularity during Season 3, with many opting to use the rifle as a close-range alternative to the MAC-10 or the FFAR 1.
The blueprint in question is the Great Pacific blueprint and was put under the spotlight by content creator TrueGameData in their May 2nd YouTube upload.
One of the noticeable differences between the base XM4 and the Great Pacific blueprint is the iron sights, which are slightly more zoomed out, providing a greater field of view when players are aiming down sights.
The recoil levels of the blueprint are slightly higher than the standard rifle but the aim down sight speed is faster as is the fire rate, which has been increased by 15%.
How To Unlock Great Pacific XM4 Blueprint
The blueprint comes as part of the Tracer Pack: Indigo bundle which costs 1800 COD Points (approx. $15)
It's certainly worth investing in for a deadly close-quarters rifle capable of replacing some of the other weapons being used.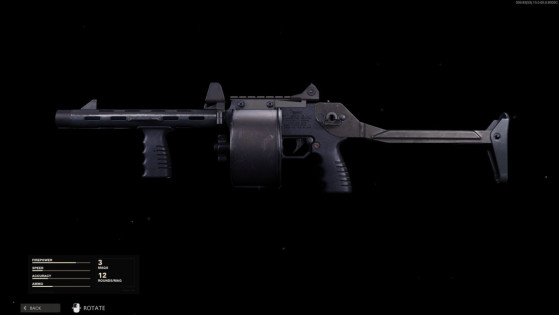 The Streetsweeper shotgun has grown in popularity throughout the early stages of Season 3. Here are the best attachments to use!