Season 3 of Warzone is well underway and the competitive side of the battle royale is continuing to thrive.
Content creator Jordan "HusKerrs" Thomas is hosting a five-day event known as the HusKerrs Howl: Top Dog series featuring the world's best Warzone talents competing across a number of smaller tournaments leading up to the final day where $100,000 is on the line. 
On May 24th, the second day of action came to an end, but which duo walked away with the victory?
Team ZLaner Wins HusKerrs Howl Warzone Tournament
The 16-team bracket eventually dwindled down to Team ZLaner and Team Tommey doing battle for the top spot. 
With the 100 Thieves player needing to win two series to achieve victory, ZLaner and Destroy came out swinging with K/D ratios of 9.8 and 7.7, making it very difficult for their opposition to contend with their high rate of eliminations. 
Thanks to their ruthless aggression, Team ZLaner managed to secure a 2-0 victory to take home $20,000 in prize money. 
The third day of action takes place on May 25th and will be shown on the HusKerrs Howl Twitch channel which can be found below.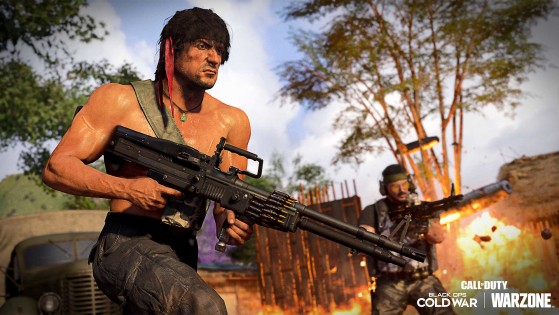 After the huge success of the 80s Action Heroes event featuring John Rambo and John McClane, Raven Software has confirmed that more crossovers of a similar nature are in the works.