zonic is one of the key pieces that made Astralis an international powerhouse for two years in a row. Although they don't currently boast the same level of dominance, the Danish team remains one of the most important in Counter-Strike: Global Offensive.
However, next year we could see a very different Astralis.
According to HLTV, zonic's contract is about to end, and he has not yet signed an extension. If not done before December 31, the Danish coach would go into free agency along with four of the team's players.
HLTV reports that zonic is not satisfied with the direction the team is taking, something that has been festering for a few months now. The clashes between the CS:GO quintet and the management could weigh heavily on zonic's intention to seek a new club in 2022.
If Astralis fails to reach an agreement to extend the contracts, the Astralis that conquered the world will cease to exist as we know it. The following would enter free agency:
Lukas "⁠gla1ve⁠" Rossander
Emil "⁠Magisk⁠" Reif
Peter "⁠dupreeh⁠" Rasmussen
Andreas "⁠Xyp9x⁠" Højsleth
The only player whose contract runs longer is Lucas "⁠Bubzkji⁠" Andersen, whose deal expires in 2022 after being signed from MAD Lions in mid-2020.
With regard to zonic, HLTV mentions that Astralis has already set its sights on Nicolai "HUNDEN" Petersen as a strong candidate to replace him. HUNDEN currently leads Heroic, having signed for the team in April 2020. He has recently completed an eight-month ban as part of the spectator mode bug scandal.
Astralis is no longer oblivious to changes of this caliber. Nicolai "⁠dev1ce⁠" Reedtz recently switched to Ninjas in Pajamas as part of one of the most discussed transfers of the year. So, in that sense, believing that zonic's departure is imminent is not an impossible thing.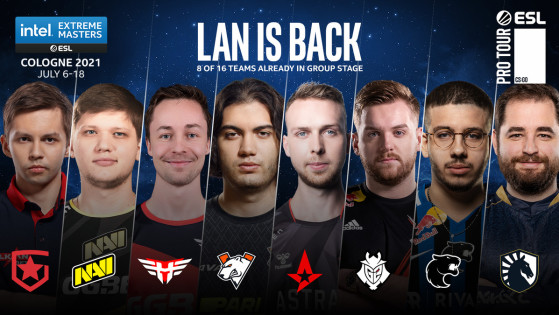 csgo-esports
One of the most important and iconic competitions in the CS:GO scene is back, with a prize pool of $1 million. Here's what you need to know about IEM Cologne 2021.