Photo: brcho
Love him or hate him, Thorin is an essential figure on the esports scene. Real name Duncan Shields, he is an influential content creator who regularly organizes interviews and talk shows on competitive news, whether on League of Legends or CS:GO, the two biggest esports games in the world. . But the Briton rarely does like the others. He has a very loose tongue and never hesitates to proclaim his opinions loud and clear, even if these may be unpopular. Some like his frankness, but others find that he often overdoes it and likes to be provocative and excessive... It's not up to us to judge and we'll let you make up your own mind. notice.
But yesterday Thorin was struck by lightning. He was literally turned on by s1mple , the best CS:GO player in the world. Between insults , drama and blockage , it wasn't necessarily a pretty sight... Even if some took great pleasure in seeing the Ukrainian put Thorin in his place.
Why did s1mple freak out?
Note that Thorin is a regular in controversy and we imagine that there was already a small liability between him and s1mple. But yesterday, the sniper fired live ammunition at the content creator. We could sum up the situation with this little witticism: "s1mple freaked out because Thorin farted higher than his ass". The latter has indeed announced that Gabriel " FalleN " Toledo was the most overrated player in the history of the FPS. In esports, it is difficult to make a more spicy judgment. Faced with this very daring opinion, s1mple felt obliged to react for two reasons that seem obvious:
When you like CS:GO, you have to respect FalleN . The Brazilian is a legend who notably won 2 Majors in 2016. Obviously, he is no longer very young today, but he remains valiant. With Imperial Esports he also managed to qualify for the Legends Stage of the Antwerp Major by beating ForZe 2-0. FalleN even posted a 23 kill overmatch.

FalleN and s1mple have never played on the same team (even though they both wore Team Liquid jerseys). But they have clashed many times, especially as snipers. They are two stage freaks who have deep respect for each other.

The Ukrainian therefore decided to step up to defend the Brazilian. But we must recognize that the words used were really not classy. He has since deleted his insults but he was more or less calling Thorin " shit ".
How did this little drama end?
Thorin and s1mple did not make up after this story, far from it. The Briton simply blocked the player and we imagine that over time, he begins to have a very extensive Blockedex. Even though s1mple deleted his insults, he didn't apologize. He chose his words a little better to add a second layer, less offensive but just as brittle. Saying the Brit was a ' random fuck ', someone ' not smart ' and not ' a man '.
For his part, FalleN reacted by thanking the Ukrainian. We can count on the latter, who holds his line to the end even on Twitter. Either way, the two players shouldn't be seen on any Thorin show or program in the future.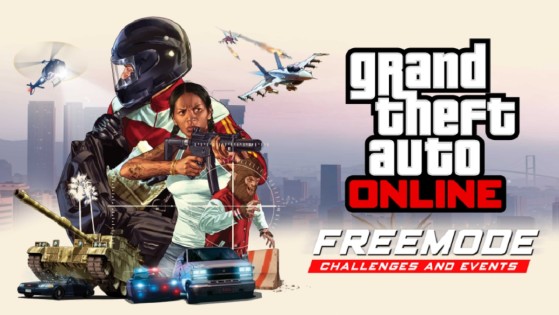 Weekly Updates are now available in GTA Online starting May 12. On the program for this new week, new bonuses, but also and above all vehicles to win, including the Bravado Verlierer.