Photo: BLAST Premier
CS:GO matches are exciting to watch. The principle is easy to understand and there are a lot of twists and turns. On the other hand, the structure of the competitive scene is a little more obscure... Valve goes through different organizations and they offer their own competitive circuit. The circuits are relatively independent from each other, even if there are always links between them.
Among the circuits, that of BLAST is of particular interest to us. On the one hand, because MGG broadcasts the BLASTs, but also because it is this organizer who will be at the heart of the Paris Major in 2023 , the first in history in France. Currently, we can attend the BLAST Fall Finals which will be followed by the BLAST World Final in December. But what are the stakes of this penultimate stage?
An S-Tier tournament with big teams
Before going into details, note that this tournament is classified S-Tier by Liquipedia, which automatically gives it a certain prestige. When we add that the prize pool is $425,000 , the stage takes on a little more relief. The teams that participate in the Fall Finals are also almost all part of the top basket:
Team Heroic (2nd in HLTV rankings)

Navi (3rd)

FaZe (8th)

Team Liquid (9th)

G2 (13th)

PIN (15th)

OG (16th)

Fluxo (28th)

Fluxo , the Brazilian team is a little thumb. But we could see it during the Major of Rio, we should not underestimate this great country of the FPS. Let's also take the time to talk about FaZe Clan . The team lost several places in the standings after its poor performance in the last Major. But the team remains on paper monstrous. A rebound is expected and it could well take place on the BLAST circuit since there are not many tournaments left before the end of the year.
Tickets to win for the World Final
4 teams have already qualified for the World Final: Navi (Spring Finals), Outsiders (Major de Rio), FaZe Clan (Major d'Antwerpen), Team Vitality (ESL Pro League). So there are only 4 tickets left to get on the train. And these are to be attributed to the Fall Finals of BLAST!
1 automatic qualification for the winner : it remains to be seen what will happen if Navi, already qualified, wins the tournament
3 places to be awarded via the global leaderboard : before the tournament begins, Heroic (6375 points), G2 (6375 points) and OG (6300 points) are in a good position. But Team Liquid still has a card to play in the event of a good performance.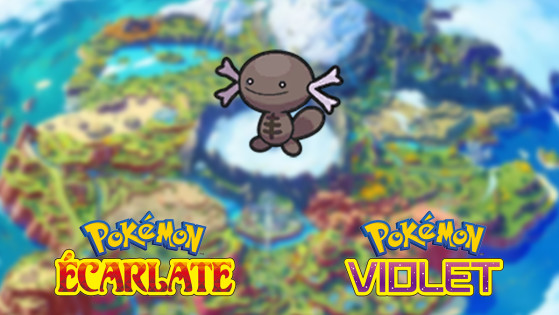 In this new version of the Pokédex of the Paldea region in Pokémon Scarlet and Violet, you can discover the Wooper and its evolution into Clodsire. This little poison monster also has the right to a new variant with a very different look on the Nintendo Switch 9G.