A Heroic player has tested positive for Covid-19 shortly before the Danish team's debut in the competition. According to the tournament organizers and Heroic, the player (whose identity was not revealed) is well and asymptomatic, as are his teammates.
According to press releases published by Intel Extreme Masters and Heroic, a player from the team tested positive for Covid-19 during routine tests for the first major CS:GO LAN event.
Heroic have stated that the only people the player had direct contact were his own teammates, and that the team will compete in compliance with all isolation protocols and restrictions established by the ESL:
"All of our players are symptom free and in good condition. We are still ready and excited to compete within the conditions given by the ESL. Today this means that all team members are undergoing quarantine in their hotel rooms. We will follow the protocols of ESL Covid to ensure the safety of all players and other professionals. The German health authorities have already been informed and we will release more information as soon as we receive guidance from them".
IEM Cologne stressed that the team has accepted all conditions, and will continue to compete while following quarantine protocols to ensure everyone is safe.
Heroic qualified for the IEM Cologne main draw and was assigned to group B, alongside FURIA, NaVi and Astralis. The team debuts in the competition this Friday, against one of the teams classified in the Play-In phase.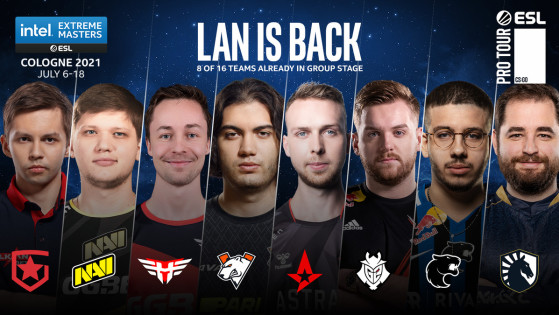 csgo-esports
One of the most important and iconic competitions in the CS:GO scene is back, with a prize pool of $1 million. Here's what you need to know about IEM Cologne 2021.