Smilegate RPG's famous MMOARPG, Lost Ark, has already been widely talked about since its deployment in early access this Tuesday, February 8, 2022 around 6:00 p.m. (Paris time). While the Game Director of the game, Keum Kang Sun, had a rather precise idea of the number of players he saw landing in the Western version of Archésia, American and European players chose, despite themselves, to go well with beyond his expectations...
Keum Kang Sun is likely thrilled by now: the Early Access rollout of the Western version of Lost Ark is an absolute success. The Game Director announced that he expected to see around 200,000 players land during the first hours of the game's deployment in the West, yet more than 500,000 of them set foot in Archesia during the first hour of the game. early access, this Tuesday, February 8, 2022. As for viewers on Twitch, the data is again remarkable with a peak of nearly 1.3 million viewers around 6:00 p.m. the same day. ( Source: SteamDB )

Quite incredible data that makes you dream of a historic official launch this Friday, February 11, 2022. Early access was indeed paid, at the rate of at least 15 euros, while the game which will be officially deployed at the end of the week will be completely free, suggesting a monumental influx of players.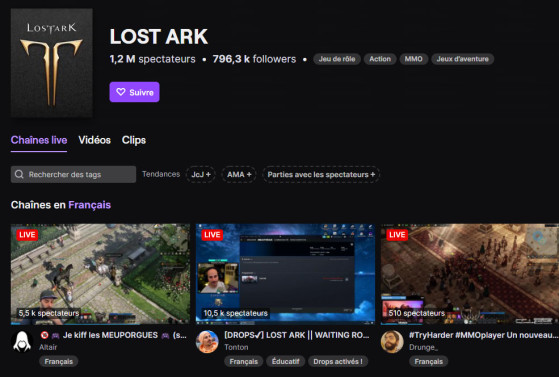 Remember despite everything that this says both everything and nothing about the future of Lost Ark in our western regions. The real interesting measures will take place in a few weeks, when the "hype" has died down and only the players who are really diligent and interested in the style that this game offers will be the only ones to stay in the game.
By way of comparison for a "similar" game (in very big quotes) from the same studio, Amazon Games, the New World launch had recorded its highest player peak with around 914,000 concurrent players two days after its release, the Thursday, September 30, 2021, for about half as many viewers on Twitch. Things have since changed a lot, for many reasons. Let's hope Lost Ark doesn't suffer the same fate, we'll see about that in due time! ( Source: SteamDB )

How many will they be at the official launch, then after the fallout of the hype? Answer soon!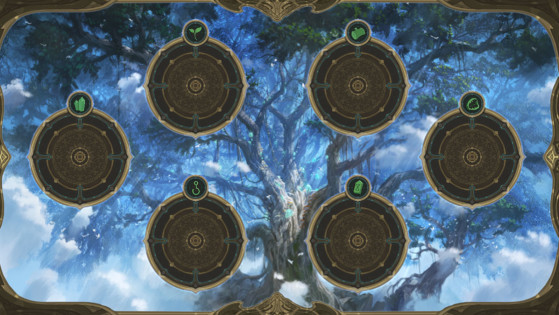 The World Tree Leaves are an integral part of the most important collectibles in Lost Ark since they allow players to access certain items that finalize the power grow of each character.