With the end of the previous Bundle, Amazon Games is offering Lost Ark players a new pack for Prime Gaming subscribers! From May 3 to 31, 2022, Prime Gaming subscribers have the opportunity to obtain a brand new Bundle dedicated to Lost Ark, Smilegate RPG's MMOARPG published by Amazon Games, all at no additional cost.
May 2022 Prime Gaming content for Lost Ark
By linking your Prime Gaming account to your Steam account, you have the possibility of obtaining a pack for free, finally if one can say since it still implies a subscription to Prime Gaming, let's say "at no additional cost". This pack contains the following items for Lost Ark:
5 days of Crystalline Aura
1 Pack of Amethyst Shards containing 500 Amethyst Shards
1 Relic Affinity Chest
May 2022 Prime Gaming Content Details
crystal aura
Triport Fee Waiver (Reduces your travel costs, thanks to free triport rides)

50% discount on the ship (Travel the seas easily thanks to half-price tickets)

Daily NPC Affinity Interaction +1 (Increases the number of times you can increase your affinity with an NPC each day)

Life Energy Recovery +10% (Fast recovery of life energy used for skills like hunting, slaying and digging)

Bifrïröst +2 slot (Two additional Bifröst slots that will help you quickly return to places you have visited)

Return Chant cooldown -50% (Make trips home more often by halving the Return Chant cooldown)

Fortress research time -10% (Reduces the research time of your island fortress projects)

Fortress crafting time -10% (Reduces the crafting time of your island fortress projects)

Fortress expedition time -10% (Reduces expedition time when sending followers outside your fortress)

Fortress Action Energy Recovery Speed -10% (Renewes your energy to complete projects on your island fortress faster)

Free Ultimate Fortress Anti-Stress (Installs a special scarecrow in your fortress to increase your leveling speed)

Crystal Benefactor Title (Enjoy the Crystal Aura exclusive character title, Crystal Benefactor)

Amethyst Shards

Amethyst Shards can be exchanged in-game for certain items not otherwise obtainable. Here is the complete list of rewards associated with this currency, as well as their price:
Object

Price

Crystalline Aura (14 days)

x6,600

Chest of Pheons

x2,200

Navigation Glyph:

Golden Lion Vigor

x6,600

Mount: Wolf

golden combat

x22,000

Emoticon Pack

Nineveh and Yom

x13,000

Chest of Battle Items (3)

x2,200

Affinity Supply Chest

x2,200

Appearance Selection Chest

Ship's Notos Orka

x6,600

Mask Selection Chest

in Archésia paper

x6,600

Chest Selection

familiar sebastian

x13,000

Familiar number:

Play dead

x6,600

Familiar number:

Groan

x6,600

Familiar number:

Round

x6,600

Emote: Star Dance

x6,600
Relic Affinity Chest
A chest allowing you to choose an item that increases your Affinity with any eligible NPC in the game from a selection of ten different items:
bottomless bottle
crystal necklace
Linderte Cup
Encavian Crown
Medrinic centenary vintage
Holy water from Gustaven
Holy water from the lazeniths
Millennial Lotus Essence
Heart-shaped bluish fruit
blue gem
Liquor of Arrogance
Oath Mask
No. 289 of the Same Day
Stone of Gienah
living stone
haal coins
Lunar Knights Symbol
Honey toast
Scale of Albion
Link your Twitch, Prime Gaming and Steam accounts
As a reminder, to access these exclusive loot, you must link your Prime Gaming account to your Steam account, then to your Twitch account. To do this :
Go to

the page dedicated to the association of accounts

Click " Login " on the first line to log into your Amazon account
Click " Account Association " on the second line to associate your Steam account with your Amazon account
Click " Link Steam Account " then confirm your Steam account by logging into it
Click " Done "
Click " Request Loot " then Collect Loot to directly get your Prime Gaming loot in Lost Ark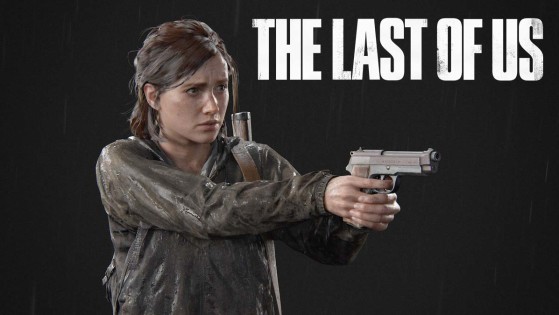 As The Last of Us 2 players are barely recovering from their emotions, here are new images from the HBO series that have appeared on social media. Fans of the license should not be disappointed with the series and will find all the game codes there.