Subjected to heated debate for many months now, NFTs are still at the heart of the concerns of many players, especially Lost Ark. Yet there is also a section of the community that would like to have access to non-fungible shards of the game and clamoring for the introduction of this feature in the Smilegate RPG MMOARPG. Just recently, in response to one of these requests, an Amazon Games Community Manager revealed what is going on.
Lost Ark and NFTs: No!
The latest request was made in a post on the Western forums of Lost Ark: Roidzz, a player a priori adept at NFTs, assumed that he might think it would be interesting that a collection of Mokoko or that a skin is exclusively non-fungible. Why ? Quite simply so that players who choose to invest in the game can benefit from it in the long term!

Just a thought, Wouldn't it be a great if they released a collection of Mokoko or skin NFTs that give players that want to invest in Lost Arks future some long term benefits such as exclusive skin and pet drops, honing materials, access to power pass?!
The subject will of course have aroused a passionate debate between the pros and the anti, and it is finally Shadow_Fox, one of the Community Managers of Amazon Games, who will have decided through an answer as short as clear: nothing is currently planned regarding the introduction of NFTs in Lost Ark!

There are no plans whatsoever to release NFTs.
The reasons for this choice are not really known, however many companies have recently chosen to position themselves against the introduction of these tokens in the games they develop. In the front line, there are in particular Blizzard Entertainment whose survey on this subject had made many cringe before the players were finally reassured by the response of Mike Ybarra, the director of the company.
However, others have also chosen to jump into the phenomenon with both feet, Square Enix in particular. It is undoubtedly this case that has aroused many fears (and desires) for players of both Lost Ark and many other video games. Anyway, the answer seems pretty clear for the moment: NFTs won't be present in Lost Ark for a little while (if they were ever considered), and it's certainly not the recent drop. free from the phenomenon that was already called "the future of video games" which will for the moment prove Smilegate RPG and Amazon Games wrong!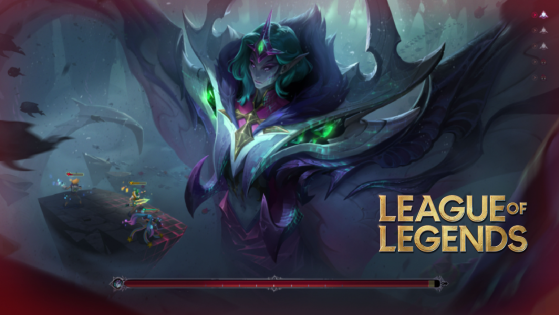 After her spells, Riot Games unveiled the first skin for his 160th League of Legends champion. Bel'Veth will get her own Battle Boss skin!