Since the formalization of Call of Duty: Warzone 2 , rumors have been rife regarding its release date, and if the first leaks announced a release window around March 2023, it seems that the next Battle Royale from Infinity Ward came out much earlier than expected .
Warzone 2 will be available this year
A few weeks ago, several sources announced that Call of Duty: Warzone 2 would not be released at the same time as Call of Duty: Modern Warfare 2, which is scheduled for October 28, and that it would therefore be available several times. months later, and more precisely during the first quarter of 2023.
If there were several leakers to confirm these statements, including TheGhostofHope , the developers of Infinity Ward confided in CharlieIntel , declaring that yes, Warzone 2 will not be released at the same time as Modern Warfare 2, but that it will be still available from this year 2022 .
Fans everywhere can look forward to a new Warzone 2.0 experience releasing this year.
According to the developers, Warzone 2 will be " the evolution of Battle Royale with a new playing space " and will also have the same gameplay as Modern Warfare 2. Besides, we should be entitled to a lot of content after its release. launch, including in the evolution of the latter with several maps, modes, seasonal events and many other things.
Warzone 2 only available on next-gen?
When the development of Call of Duty: Warzone 2 was formalized, many leakers announced that the next Battle Royale would only be available on so-called next-gen consoles, namely PS5 and Xbox Series.
Since then, the fears of the players have been known, which is normal, because at present, it is still very difficult to be able to get your hands on one of these next-gen machines, and to release the Battle Royale only on the latter would amount to preventing millions of players from playing it.
However, what was only a rumour, was indeed only a rumour! During the reveal of Modern Warfare 2, the developers indeed confirmed the release of the FPS on current and next-gen consoles, and the same goes for Warzone 2 which will therefore be offered for release on P55, Xbox Series, but also on PS4 and Xbox One.
Despite this good news, many players did not approve of this decision, fearing about the quality of the games, both in terms of performance and graphics. Nevertheless, according to Infinity Ward, the studio is proud of the result obtained on the latest generation consoles, while at the same time pushing the technology to its maximum for the so-called current consoles .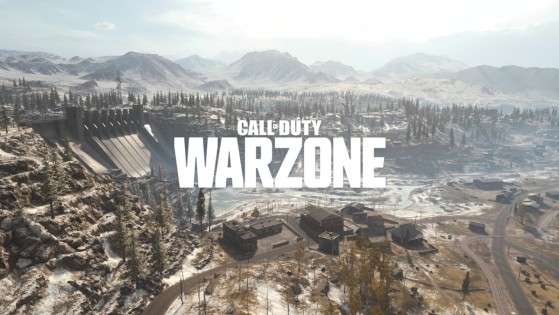 In recent days, Call of Duty: Modern Warfare 2 and Call of Duty: Warzone 2 are on all fronts. And since the reveal of the Modern Warfare 2 trailer on June 8, it's like nothing that the next Battle Royale has unveiled its map... Have you seen it?