The launch of Tower of Fantasy did not go smoothly in terms of bugs and connection issues. And as the developers finally finish stemming the worries encountered by the players, a new scourge is emerging: cheating in the multiplayer mode . In fact, it didn't take long for malicious individuals to unearth speedhacks and hacks capable of producing out-of-the-ordinary skill spam . The stakes in the fight against cheaters are high, since Tower of Fantasy relies heavily on its PvP aspect to compete with Genshin Impact.
The top ladder in peril
The problem of cheating in PVP is relatively recent, but it already plagues the top ladder of versus mode. Last August 15, it was the player Kaliostro , then rank 1 of the Europe server, who published an edifying video in which we can see a hacker annihilating an honest top player.
In this clip, the opposing Meryl continually casts waves of skills, well beyond "legal" cooldowns. Result: the match is absolutely unplayable. And this is not an isolated case, as many players complain on social networks of being victims of similar encounters.
Successful reports?
At the time of writing these lines, the developers of Tower of Fantasy have not managed to completely solve the problem. On the other hand, a report system exists, and it seems precise since the boxes to be filled deal with known hacks with exactness . The problem has therefore been well identified and delimited by the publisher, who will proceed with waves of well-deserved bans.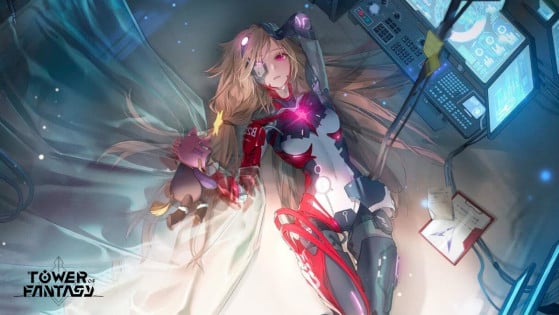 Like many mobile and other gacha games, Tower of Fantasy has a PvP system. However, the latter is found to be frustrating in the eyes of the community. But why ?