The Underworld of Elden Ring is more than vast, and every corner holds its share of mysteries and the boss fights are experiences in their own right. As you will have understood, the FromSoftware game is a beautiful baby of around 60 GB on PC (+ around 15 GB for patches).
To appreciate each zone of the Entre-terre in all its splendor, you therefore need a machine up to the task. Today we present you a perfect PC for the Splinterless , because even its visual is built around the universe of Elden Ring.
An impressive visual
It was during the PAX West convention that Blue Horse Studios were able to exhibit their creation. A PC representing figures from the Underworld, commissioned by Bandai Namco in order to proudly display it during the event.
The photos published on the Blue Horse Studios Instagram account show all the meticulous work carried out on this PC. We thus observe different entities of the Inter-earth , on a stone building typical of the universe. Melina, who guides the Splinterless at the start of their adventure, sits beneath an armored Splinterless posing proudly on Torrent, the players' loyal steed.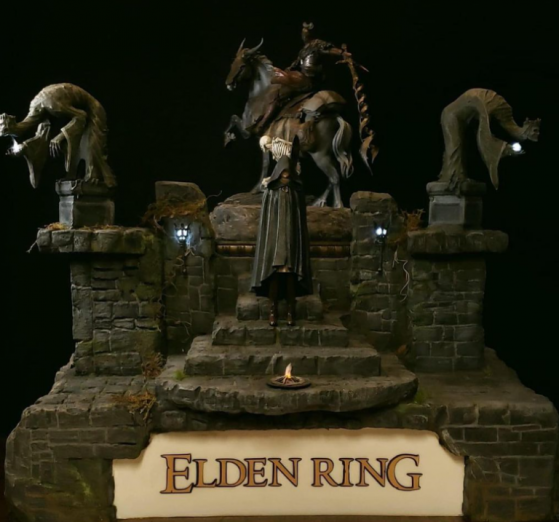 On the side are two guardian statues, which help players find their way around the Underworld by pointing out underground caves and galleries that hold secrets.
All the characters are extremely detailed , and it almost looks like a scene from the FromSoftware game.
A PC more powerful than Malenia
Because yes, the creation of Blue Horse Studios is not only visually pleasing, it is also very efficient! As for the processor, the PC is equipped with an Intel i7-12700K, a CPU of any generation, with 64 GB of DDR4 RAM from Corsair.
The graphics card is not disappointing either , an Nvidia RTX 3080 Ti made in Asus, coupled with an Asus Prime Z690 motherboard and 1 TB SSD from Samsung. Enough to take full advantage of FromSoftware's game!
If you also dream of this PC, we have bad news... Unfortunately, it is not available for purchase. Bandai Namco has placed an order with Blue Horse Studios for PAX West but will not be selling this model to the general public.
In the meantime, creation remains a real pleasure for the eyes , and will perhaps inspire other creators to build their own PC in the colors of the Underworld!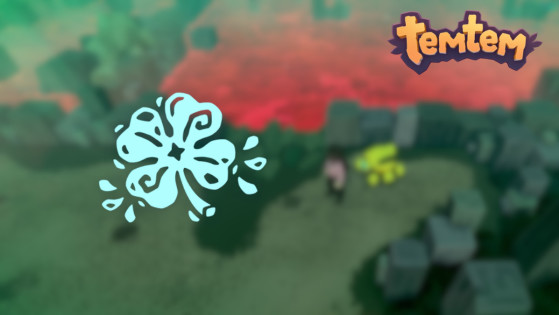 The Four Leaf Clover is a piece of equipment that allows you to improve your catch rate for Temtems. However, to obtain it, the skates will be your faithful allies. In this guide, we explain how to get them without this tool.