Since its release last February, FromSoftware's latest production doesn't seem to be running out. Although many have already overcome most bosses in the Underworld, explored every castle ruin, every cave, and helped every NPC no matter how weird their quests were, there's never something bored on Elden Ring.
Some players keep proving it to us by performing challenges, each more unusual than the next. While we saw a streamer attacking Malenia on a dance floor, a player dismantling the Sanctechair duo with his bare hands or even using a graphics tablet, a streamer by the name of GinoMachino achieved an unprecedented feat: finishing Elden Ring without taking a single damage!
A world first
It was a few months ago, on March 7, that GinoMachino launched a totally crazy challenge: overcome all the bosses of the Underworld in no hit , that is to say without cashing in. a single point of damage. Since then, the streamer has trained hard to accomplish his quest.
Yesterday, October 26, 2022, GinoMachino finally defeated (in one hit) the last boss of his legendary run, Godrick's Soldier. Proudly, he announced on the networks the completion of his run in no hit all moguls of Elden Ring in approximately 9h20 . A world first that has aroused the admiration of many players around the world on the networks.
"We did it. The first no hit run for all bosses in Elden Ring is complete. Thanks to everyone who was there, including legendary no hit runners @OtzdarvaYT and @OGSquilla. What a moment!"
Few believed in him... and yet
If there's one thing we admire about GinoMachino, it's its determination. When he announced his crazy challenge last March, negative comments piled up under the streamer's post. "You won't make it" , he read it dozens of times and yet he never gave up. The support of his community as well as no hit run professionals encouraged him to give everything to achieve this legendary feat.
"Seeing the disbelievers in the retweets is fun. Every time a Fromsoftware game comes out, people think it's going to be unbeatable. It's been proven time and time again that if you're dedicated enough to push the boundaries of gaming , you will succeed."
@SekiroShadow (un des followers de GinoMachino)
(
Source
)
This accomplishment will undoubtedly mark the minds of FromSoftware's game fans because after several months of intense tryhard, GinoMachino has finally made Elden Ring history. A run like this, many will remember!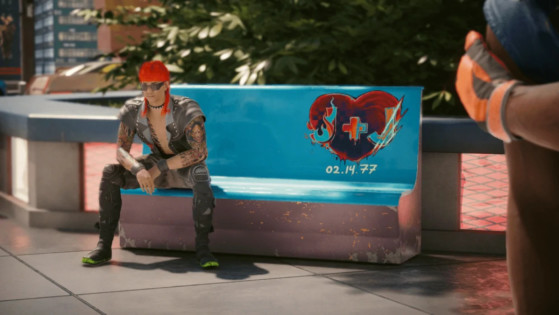 A somewhat unusual Cyberpunk side mission asks you to find locations without giving you a marker to find your way around. Discover our guide with detailed maps to find your way around and get a motorcycle, the ARCH Nazaré "Itsumade".