Since its release last February, FromSoftware's game has fascinated and attracted players from all over the world. Its soulslike gameplay yet much more accessible than other productions of the genre makes Elden Ring one of the most popular games of this year. But while many have already explored every corner of the Underworld, defeated every boss, explored every cave, mastered every build, players are now eagerly awaiting new content... like DLC for example.
Thirty new bosses?
For the past few weeks and as the impatience of the players has increased, leaks (to be taken with a grain of salt) have been constantly appearing all over the internet. In question, patch 1.07 which would have allowed some curious to explore the source files of Elden Ring.
Between ray-tracing, the development of arenas or even two completely new maps, there is something to speculate. But while the famous source code explorer Sekiro Dubi had already unveiled many elements around the potential future DLC (especially about the arenas), he has yet to delight fans of FromSoftware's game with new finds.
"So...in the section where the boss flags are declared, they left room for 30 flags for the DLCs. So, I'm not saying the DLCs are going to add 30 new bosses, but they did some room for that number."
That's not all !
In addition to all these potential new bosses, Sekiro Dubi has made other discoveries such as:
New hair , six new (unnamed) weapon categories, and new AI objectives.
New map files relating to Legacy Dungeons, new Colosseum map files suggesting the addition of a gauntlet type, map changes made to most of the Divine Towers.

16 NPC entries in files called "Someone Yet Unseen".

For the moment and just like most of the leaks revealed so far about the potential next DLC of Elden Ring, nothing has been confirmed by FromSoftware. Players will therefore have to be patient and hope for an announcement from the company during the Game Awards ceremony on Thursday, December 8!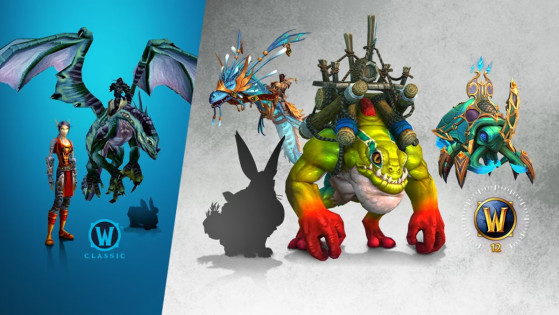 Blizzard has launched an exclusive new Promotional Pack in the World of Warcraft store featuring multiple mounts and more for Dragonflight and Wrath of the Lich King Classic for the purchase of one year of game time. not miss!