Bumper was sitting — among Koreans — at the table of a restaurant. In front of the others, he laughed: "San Francisco Shock will beat us during the Grand Finals."
The young rookies straight out of the Korean Contenders will not complete the Royal Road — having been harshly beaten on a 4-0 score. Instead, Overwatch League history will remember San Francisco Shock. In an overcrowded Wells Fargo Center, sinatraa and his comrades succeed London Spitfire. San Francisco is crowned Overwatch League Champion — being without a doubt the top all-time team of Blizzard's FPS. A look back at a season tinged with green and orange.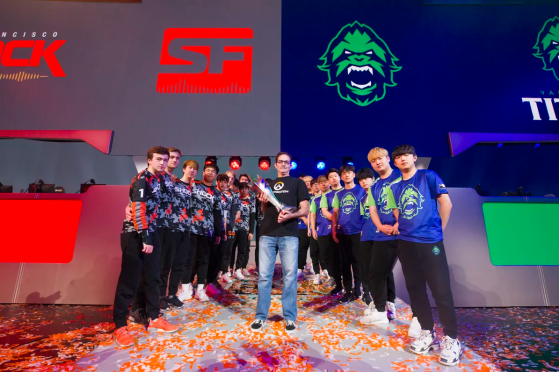 This second season could only end in this way. San Francisco Shock versus Vancouver Titans. The Season MVP MVP against the Rookie of the Year. A last Best of Seven to decide between the two league giants which was really the best.
On one side, we have Vancouver Titans. The new franchise has distinguished itself through its recruitment. No tryout and no hesitation. The Titans had only one idea in mind: to recruit RunAway eight players — the mythical Korean structure that dominated the Contenders Korea in 2018.
"They are talented individual players who have been playing together for a long time. They developed this synergy together. We didn't want to break it and we jumped at the opportunity before another structure recruited them." Harsha — Vancouver Titans coach.
On the other side, San Francisco Shock. One of the inaugural season franchises — which didn't have the best first season. Why? Because of an investment for the future in the form of $150,000 dollars to buy Jay "sinatraa" Won. At the time, he was 17 years old and the young prodigy could not play before Season 1 Stage 3, making it a risky decision and a controversial amount of money. Yet Andy Miller — owner of the structure — and his followers are sure of their move. Sacrificing the first season, investing in the future, and building a flexible line-up around their star player is the best thing to do.
"Let's be honest: we knew we didn't have a chance in the first year. Two of our top players couldn't play until the end of the season, but we wanted a solid player to build around. Sinatraa was the best choice."
A dangerous bet, but history has proven them right. Between the first and second seasons, the team is no longer the same. San Francisco is no longer a low-level team struggling with Babybay leading the way. It is the best GOATS in the league with Vancouver. What is its main asset? A bench filled with all-star capable of adapting to each meta changeover.
"Great and sinatraa are gods there's nothing to say about that, but we knew they couldn't win alone either. Overwatch is a game that is played at 6, the meta changes often. [...] Our philosophy was to have flexible players and to be able to be great regardless of the meta. We bought Striker — for a lot of money — and he didn't play much of the year, except on this last stage."
Two different profiles. Two teams with unique storytelling. The Royal Road for Vancouver Titans — which refers to a Rookie team winning the league — and the completion of a risky strategy for San Francisco Shock. That was the promise of the Grand Finals.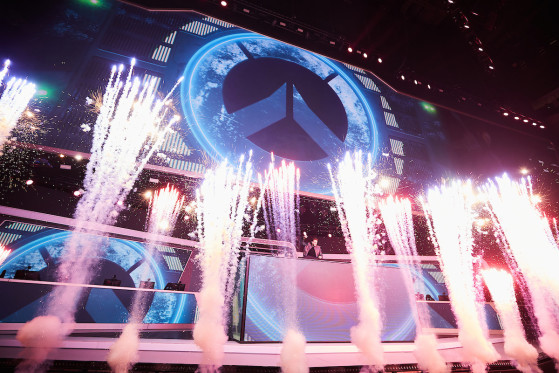 The first two stages showed it: Vancouver and San Francisco are part of this year's big rivalry.
It was two Stage Playoffs between them. The first one was won 4-3 by Vancouver Titans, the second one by San Francisco Shock on a score of 4-2. One all, it's a draw. Shanghai Dragons came to put their grain of sand into Stage 3 preventing the two teams from splitting up. As a symbol, it will be necessary to wait until the end of September and the Grand Finals for the outcome. The plot of these Season Playoffs was set up. As if that wasn't enough, San Francisco Shock were sent in the Loser Bracket during the first round — losing to Atlanta Reign and Babybay. The script was perfect.
In the Winner Bracket, Vancouver qualified on the edge for Philadelphia, New York Excelsior also wanting to play this final. The situation was quite different on the other side of the bracket.
San Francisco was breaking records. London Spitfire, LA Gladiators, Hangzhou Spark and even New York Excelsior... all their opponents were destroyed. No one was able to take even a map from them.
Sinatraa told us "I knew we were going to win 4-0. After the game against London I told the team "we're going to 4-0 everyone" and I repeated it every day. We expected it to be honest."
Wells Fargo Center's doors open at 1pm. In the meantime, a "Fan Fest" was waiting for fans outside the stadium. Everything was there: player's Tunnel, goodies to be won, Bud Light payload and of course an official OWL shop taken over. Time flied by under the Philadelphia sun.
When the time came, the doors opened. The stadium was full. The twelve thousand places available were gradually filling up. Signing sessions with players from other teams took place in the lobby. A handful of spectators gathered behind the casters' desk for the camera. Zedd's show was about to begin.
Lights went out and fireworks went on. Phones were pointed at the stage. Zedd mixed his most famous songs and the audience played the game. His performance was much more successful than DJ Khaled's. Not difficult though...
At the end of the show, players went on stage under public acclaim. Architect did a roll. Choihyobin did a yawn. Everyone was going for their own little move.
Finally, it was time for sinatraa's entrance in the Wells Fargo Center. The arena was on fire to welcome its MVP. Then entered their opponents of the day. Vancouver Titans were much more creative during their entry. The green and blue were confident, for now...
Goldenboy lost his voice on one last "Are you ready?"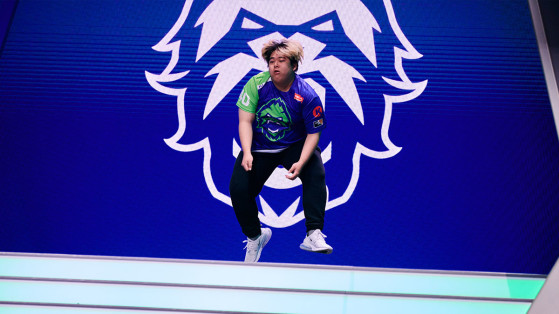 On Lijiang Tower, sinatraa had given slaps on slaps with his Doomfist. On King's Row, Architect took over and shot Vancouver's hopes high with his Bastion. 2-0 at break time.
San Francisco Shock was on top. The Wells Fargo Center already knew that. At the very top of the stadium, journalists were already thinking about going down. That was a one-way final.
Halftime didn't change anything. Titans were outdated. The team was fighting with all its strength, but there was nothing to do. Shocks didn't play the same game.
San Francisco finished its playoff race with a score of 20-0. History had just been written. The team lifted its trophy. Choihyobin was elected MVP. Who else? His Sigma was incredible. His teammates were even happier for him than he was for himself. Sinatraa mentioned it: "Cho' is the best teammate I have ever had. He always thinks about others. He doesn't care if he's the star or if he's put forward. He is never tilted in scrim, he always gives it his all. It's great to play with him."
Questions were being asked during a post-game press conference. Whether it was Vancouver or San Francisco players or coaches, they answered very calmly.
No regrets. No excuses. San Francisco Shock was just better that day. What if the meta hadn't changed? Hard to tell as both teams have perfected the GOATS comp.
For its first season, Vancouver has seduced. The investment on RunAway paid off. On San Francisco side, the bet is filled. Investing in young people capable of anything was the key. "That's how you win the Overwatch League" told Allan Miller, a smile on his face.
The Shocks are champions of the Overwatch League.