The pot-bellied leader of the Yiga clan, Master Kohga, is back for battle in Hyrule Warriors: Age of Calamity, and this time he stands in the way of Gerudo Chief Urbosa joining your team.
Master Kohga is the main boss for the Urbosa, the Gerudo Chief mission. He appears after you unlock Gerudo Town and defeat 3 Yiga blademasters.
Master Kohga is one of the more difficult bosses early in the game thanks to a few different techniques that deal a lot of damage. Instead of trying to brute force your way through, there's a fairly easy way to dispose of him. Play keep away until you see a rune prompt.
Select the correct one to stagger him, then pound away at his weak point gauge and perform a weak-point smash. Do this a few times and he'll fall fairly quickly, even after he splits in two. Make sure to watch your health bar and heal when necessary.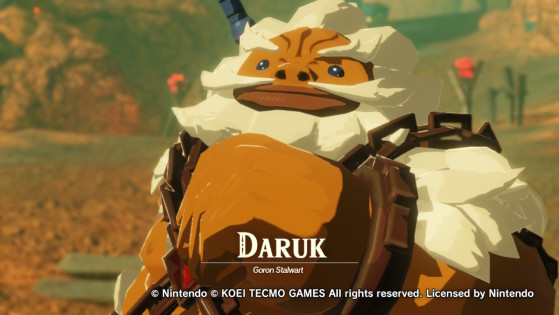 nintendo
Igneo Talus is back and just as difficult to beat. Here's how to take down the enemy from Breath of the Wild.