The list of dungeons in Final Fantasy XIV can quickly seem impressive and some dungeons and challenges can be rather complicated to unlock, whether they are blocked by certain story quests, side quests or even by your class or item level.
The series of challenges were you face Gilgamesh is one of those challenges that can take a long time and yet are necessary to unlock the Mentor Roulette.
Mentor roulette can only be accessed once you have completed all of the game's dungeons, raids and challenges.
To gain access to the Kugane Ohashi, players must first travel to Ul'dah to collect the quest called "The Rise and Fall of Gentlemen" and advance enough in this quest line.
The detective questline is divided into three acts:
Hildibrand Adventures

Further Hildibrand Adventures

Even further Hildibrand Adventures
Unfortunately for the most impatient, the Kugane Ohashi will only be unlocked at the time of the penultimate quest of the last part of this quest line, called "The Past Is Never Past" this one is available from Nashu Mhakaracca in Kugane X : 10.5 Y: 8.1.
Hildibrand's quests are also relatively long, will take you on a journey through many regions so be sure to have enough time aside before embarking on the adventure.
Completing the Ohashi Bridge will allow you to potentially obtain:
The Bard of Yojimbo

Gilgamesh's Triple Triad card (Stormblood Edition)
If you would like to see the full list of the Gentleman Detective Series quests you can check out our dedicated article directly here.
Many changes are to be expected with Endwalker, both with the classes and the already existing features. The new eight-player raid tier "Pandemonium" will also be introduced with the expansion.
While waiting for the release of this major game update which will introduce the new Reaper and Sage classes, you can take advantage of our many guides on the content already available here.
Our portal will also be updated as soon as possible with the latest information on Endwalker ahead of its release and plenty of content starting November 19th.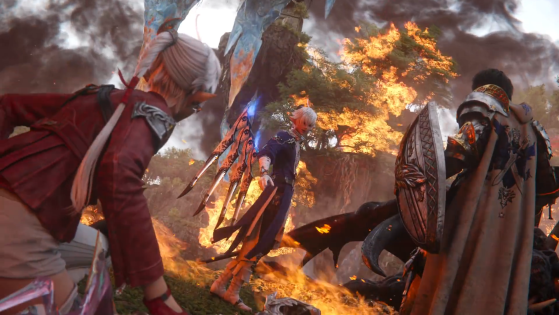 After the tank spells it is the heal spells including those of the Sage which were posted on Twitter in advance of the Media Tour.
Although the FF14 Media Tour does not begin until next week, the full list of Endwalker's tank spells is available on the internet.