The Island Sanctuary introduced in Patch 6.2 of Final Fantasy XIV was designed as a chill content that player could play without having to rush. That.. was without thinking about how player would instantly be tryharding and theorycrafting.
If you're planning on crafting the optimal setup every week in your workshops you will 100% need some crops at some point, even if alternatives choices exist they'll never match the profit made by a good tomato relish on high demand between two other stonks items.
In order to make sure you'll always be stocked on crops here's what you should do.
FFXIV Optimal Croplad setup for Island Sanctuary
The goal is pretty simple and logical but you should aim to have every seeds, twice, meaning you croplands should look like that:
Popoto

Popoto

Cabbage

Cabbage

Isleberry

Isleberry

Pumpkin

Pumpkin

Onion

Onion

Tomato

Tomato

Wheat

Wheat

Corn

Corn

Parsnip

Parsnip

Radish

Radish
Every crop take 48 hours to grow and will yield 5 items. I personally automated the planting and gathering of the crops and simply need to have enough seeds in my inventory. By keeping 50 or 60 of each grown item I can always be prepared for the workshop and use the excess to feed the animals with premium greens every day without any issue, my whole island being automated.
Some of the seeds can only be bought from the vendor, but that should be no problem by now.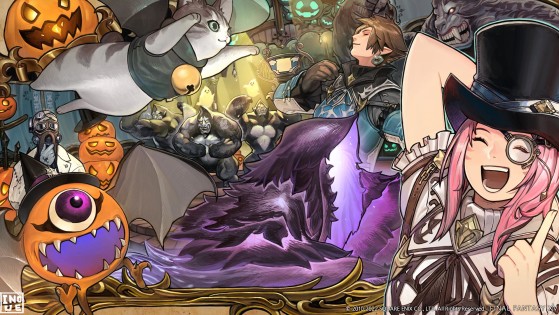 The Halloween event is back in October 2022 in Final Fantasy XIV with a brand new Doctor glamour, pumpkin emote and caged wisp and here's everything you need to know about the A mad Masquerade quest and this FF14 event.