Some creatures in Pokémon Legends Arceus are more difficult to obtain than others. This is particularly the case for all the new developments of Hisui like Ursaluna. However, you will obtain this Pokémon from the start of the game so that it becomes your mount. Unfortunately, this will not count towards completing your Pokédex! So, to get it, you will first have to capture an Ursaring in order to evolve it later.
Evolve your Ursaring into an Ursaluna
Once your Ursaring is captured (Ursa Arena in Crimson Swamp + Pilgrim's Trail in Crowned Foothills), you'll need to find a Peat Block to evolve it.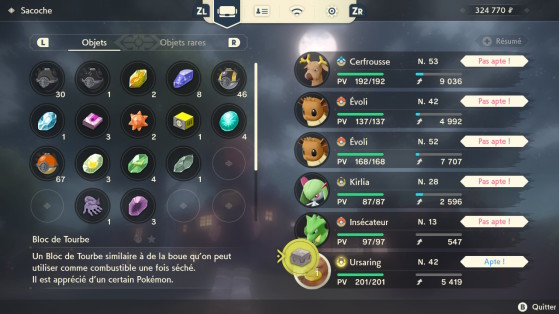 Once the Peat Block is obtained, make sure it is dark in the game. Specifically, there must be a Full Moon . If this is not the case, use your Logis or a Bivouac to pass the time until the Full Moon appears: you just have to observe the sky to realize it.
Open your menu, select the Peat Block in your inventory and you will see the indication "Apficient" next to Ursaring's name. Click on him to use the object and see the evolution take place.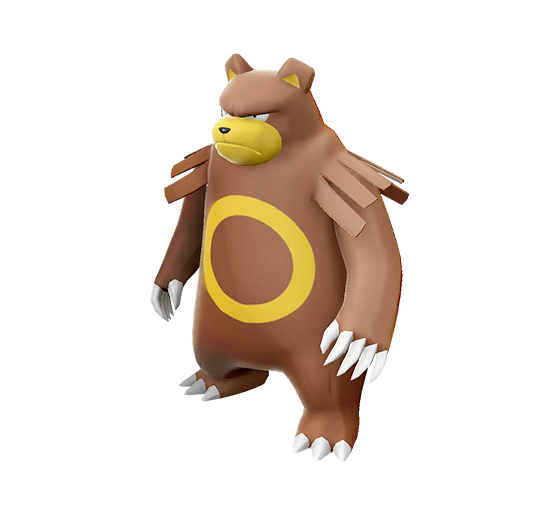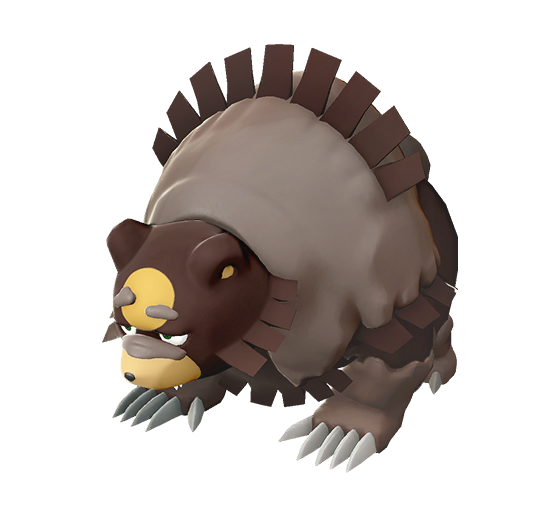 Ground and Normal type, your new Ursaking can then be sent into combat, unlike your mount which is only used to dig up objects in the ground. Do not hesitate to consult our complete walkthrough of the game to discover other tips.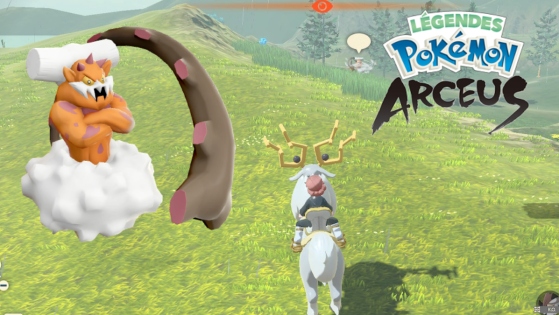 Having trouble getting to grips with Landorus in Pokémon Legends Arceus? Here's where to find him and how to capture him without him running away.