Pokemon fans are very disappointed . Several months after the release of the last two games of the license, Pokémon Home is still not available there... Players of Pokémon Sparkling Diamond & Sparkling Pearl (November 2021) as well as Pokémon Legends: Arceus (January 2022) cannot yet access this system allowing the exchange and transfer of their small creatures. We will explain everything to you !
What is Pokemon Home?
It's simply, and as the name so aptly suggests, a home in the cloud for your dear Pokémon . Compatible on Nintendo Switch as well as on mobile, this application allows you to collect and store your adorable creatures in order to trade and/or transfer them between different games and users around the world.
The Pokémon Home is very useful for trainers. The application allows them to learn more about Pokémon with the presence of a complete Pokédex, as well as to complete theirs more quickly by interacting with their friends or with players during Pokémon exchanges thanks to the Global Trade System.
For now, only certain Switch and mobile games can benefit from the Pokémon Home system, namely Pokémon Sword/Shield (Switch), Pokémon Let's Go Pikachu/Eevee (Switch), Pokémon GO (Mobile), and Pokémon Bank (3DS).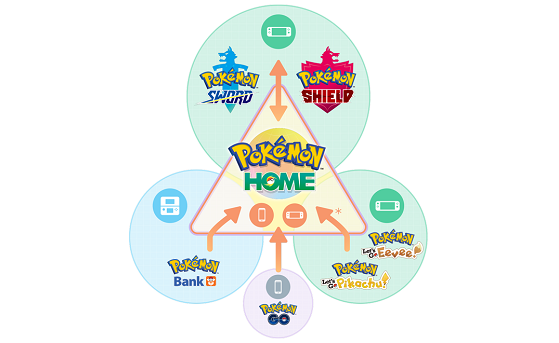 Don't see Pokémon Sparkling Diamond & Sparkling Pearl and Pokémon Legends: Arceus in this graphic? It's normal, the Pokémon Home is not yet available there and is expected by the trainers of Sinnoh and Hisui.
Maybe someday…
Indeed, Nintendo has still not announced an arrival date for Pokémon Home on the last two games of the license. CentroLeak , a Twitter account specializing in Nintendo licensing (whose reliability is more or less variable), recently stated that GameFreak and ILCA (developers of DEPS) were still on the project , despite some "difficulties" .
In any case, although these are only rumors , we can suspect that Pokémon Home will undoubtedly be accessible on both Nintendo productions one day or another. It remains to be seen when exactly…
A release at the same time as 9G?
The release of the 9G license is scheduled for this end of the year with the arrival of Pokémon Scarlet & Violet on Nintendo Switch. It should be noted that these are still theories, but some fans of the license argue that it could be that Pokémon Home is finally available for the two neglected games, when 9G arrives.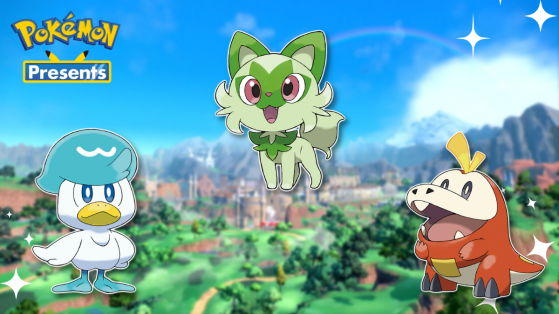 Why this theory? Because it is possible to see Pokémon form Hisui in the next game of the license. It would therefore be possible that Nintendo wants to wait until it has released Pokémon Scarlet & Violet before making the Home feature available on all other games, thus facilitating the transfer and exchange of certain creatures available in several titles of the license.
Of course, it is possible that Pokémon Home will be available long before on the two games in question. We therefore hope, like trainers around the world, to have access to it soon!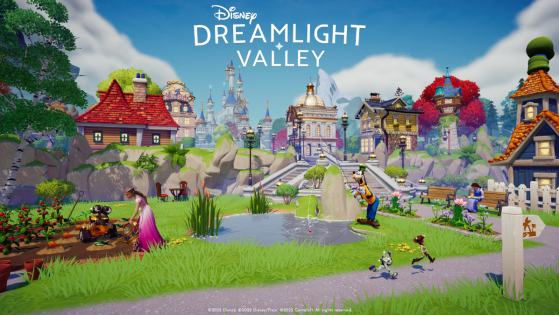 Did you dream of a Disney game with life simulation, decoration and adventure? It does exist now and it's called Disney Dreamlight Valley!