We are not at the end of our surprises with Pokémon Legends Arceus. Even after completing the main storyline, you'll find that a few side quests will let you discover rare Pokemon like Spiritomb. Indeed, by managing to collect the 107 strange flames scattered throughout Hisui, you will have the possibility of encountering this strange Pokémon via the Keystone . But did you know that it was then possible to meet him again to capture him once more?
How to capture Spiritomb a second time?
Make sure you've completed the side quest with the purple flames. Once your first Spiritomb is captured, you can perform several tasks to raise its Pokédex level, such as using attacks. If nothing suggests it, note that it is possible to return to the Keystone, at Night, to hope to come across a Spiritomb again.
Go to the Keystone, at night only,

No need to talk to the Keystone: it can appear in front without activating anything,

It has a 0.87% chance to spawn!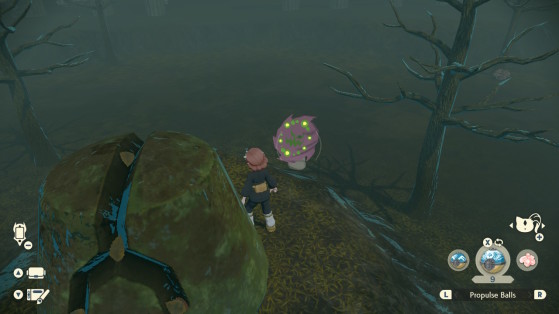 The Legendary and most of the fixed pokémons are shiny locked in Pokémon Arceus Legends and here is the complete list of them