Sena is one of the 3 soldiers of the forces of Agnus that Noah and his group will encounter very quickly in Xenoblade Chronicles 3. A true force of nature, she wields a gigantic hammer that she twirls around effortlessly to move her enemies. In this guide we will see the arts and skills related to this Agnus Attacker class.
How to unlock this class?
Sena's starting class, obtained very early in the Xenoblade Chronicles 3 adventure. If you want to reach rank 20, you will have to reach the advanced side content of the game.
Class Description
Fighter type class . Crush the enemy defense with his massive hammer and unstoppable arts.
Attack: S
Defense : C
Support : D
Strategy : C
Ogre Class Arts
Big Impact: Physical attack. Related destabilization: projection. Inflicts a knock on the enemy when the character performs a frontal attack.
HammerHead: Physical attack. Increases damage done by performing a flank attack by 100%.
Giant Swing: physical attack. Related destabilization: pushback.
Cannonball: physical attack. Increases damage dealt to dazed enemies by 100%.
Maximum Voltage: posture. Makes attacks unstoppable; Increases damage dealt by 20%.
Pressure Drop: Physical attack. Related destabilization: Ejection.
Skills
Insult to Injury: Increases damage inflicted on enemies who have fallen down by 60%.
Fury Smash : Increases the percentage chance of inflicting Stagger on the enemy by 10 points.
Fighting Prowess - Level 5 : Increases damage dealt by physical arts by 30%.
Dynamite Spirit - Level 15 : Increases damage dealt by 20% when HP is above 90%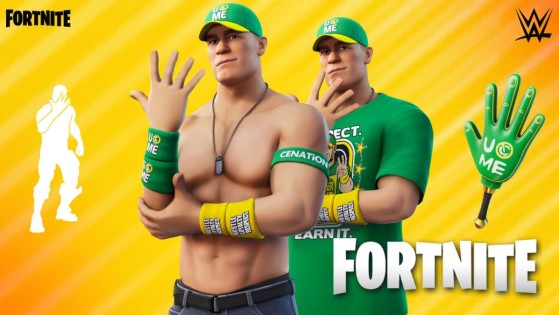 By collaborating with superstar John Cena, Epic Games has achieved a masterstroke, and the skin resulting from this partnership is on the way to becoming the most oconic of all this season 3, already rich in attractive cosmetics. But the wrestler will soon disappear from the shop!