The adventure finally begins for you on Tower of Fantasy, but now at the beginning of your game, the keys are not in azerty. In this guide, we explain how to switch your keyboard from azerty to qwerty, but also how to rebind its keys, because against expectation, this turns out to be a rather complicated exercise.
When can I rebind my keys?
During your first few minutes within Tower of Fantasy, you will not be able to reach the system menu useful for modifying its keys (via the Controller menu). Therefore, you will have to do the first part of the tutorial (which lasts barely 5 minutes) to then be able to change your keys. To give you an indicator, the keys will be changeable from when you first meet Zeke and Shirli.
At this stage, you will therefore be able to modify all your keys, but do not put the cart before the horse, because there is a little impractical manipulation to be done afterwards. We will explain this to you immediately below.
How to rebind its keys correctly?
Put your keyboard in azerty
When you want to change the W key, for example, if you choose to put the Z key, the game will give you a message indicating that this action is not possible. Most of the keys that we usually use will not be modifiable since they are already used by the system, so you will have to be ingenious.
Indeed, you will be forced to use a key that has not yet been offered by the game , the J key in particular. By using this key, you will be able to invert your keys so that they can be changed to your liking.
Example: put the J key on Z, to change the W key to Z and so on.
However, even if you manage to put your keyboard in azerty, it is quite possible that your character will start walking despite your will. To overcome this problem, you just have to press the Z key several times for it to stop. Then finally, your mouse keys will not be recognized and no solution has been found yet. So for the relics or the skill of your weapon, we advise you to choose a key on your keyboard that might suit you (which has not yet been used automatically by the game of course).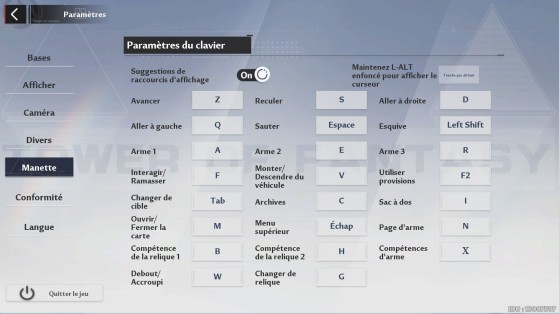 Note : This tip may change if a patch is released.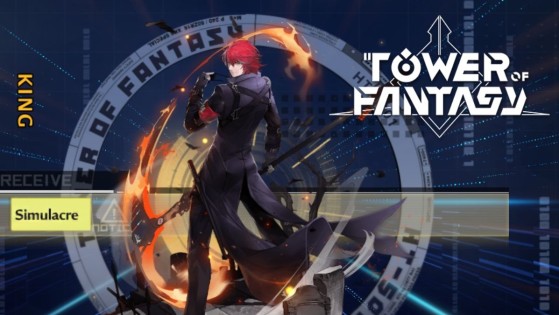 Want to get your dream SSR weapon and Simulacrum to go with it? Here's how to reroll your first ultra rare character on Tower of Fantasy.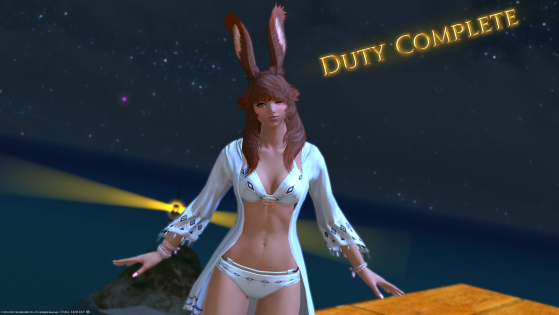 The Moonfire faire 2022 event has just started in Final Fantasy XIV but do you really need to climb that hardcore tower, what is up there? Here's all you need to know!