The Moonfaire is back in Final Fantasy XIV for the 2022 summer and the even brought back the old jumping puzzle from back in 2019, a really anticipated event by a big part of the communtity, for two reasons.
The first one is obviously because of the new swimsuit, let's be honest it's kinda very cool so that's nice. The other one is the jumping puzzle. There are a few jumping puzzle all year around in XIV, but this one, it's on another level.
Of course, for players that already completed it last time, it must have been easier to do this time around, but the jumping puzzle, and mostly the end, is quite the challenge.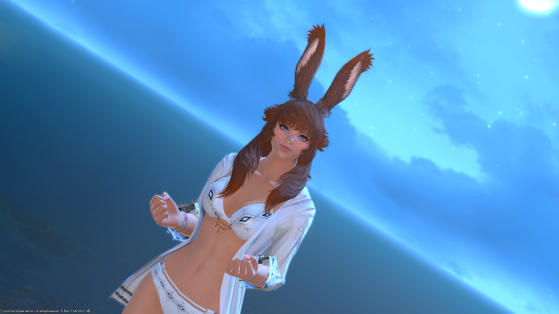 But what's waiting for you at the top of the jumping puzzle then if it's that hard, surely there's something right?
Pain and suffering.
That's pretty much all you'll get, and a few nice screenshots too as the view is quite fantastic. I usually clear the Kugane tower in under a minute, but this tower, was really hard. I didn't do it back in 2019 but decided to go for it this time and to be fair, 80% of the tower is easy.
The real difficulty is the last 15 jumps of so, when you get on the very thin plateforms, the problem is not really jumping on thin wood. It's jumping on thin wood with around 10 players afk where you gotta jump. Clearing this alone would make it way easier.
If you plan on going up there, the advice I can give you is that the fin wood is WAY longer that it seems, try to aim at 1 or 2 centimeters right from the end of the plateform and you'll still be fine!
Of course you can also be revived up there if you die as a blue mage, I saw quite a few players do that while climbing, that's also a way, I guess? I prefer to climb myself to be honnest, it make the wrist pain worth!
If you're looking for more news or guides on Final Fantasy XIV please feel free to check our dedicated portal.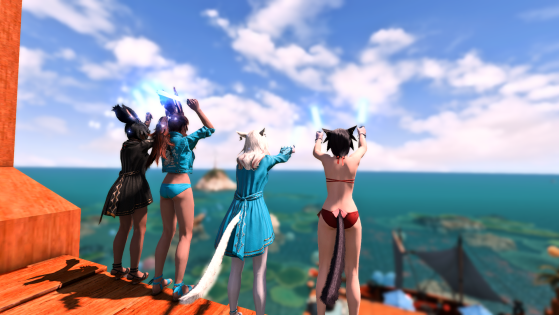 If you're looking to get the Summer Sunset Beach Bikini during the Summer Event for Final Fantasy XIV here's our easy guide on how to finish the jump tower.