The Moonfire Faire is back in Final Fantasy XIV with the 2022 edition where players will be able to get their hands on a new and fantastic glamour set. If you're looking to get the new bikini and feel like a challenge, you'll be able to show your jumping skills on the Jumping Puzzle that's back in the game after 2 years.
It's important to note that the jump is NOT required to get the event items as a second way is available for non jumpers!
If you don't want to join on the jump you simply can talk to the npc close to the tower and accept the teleportation to the end of the parcours, and claim your glamour.
This year's edition is a bit special as you'll even have a way where you don't need to jump, be mindful of the bombs tho.
FFXIV Moonfire Faire 2022 Jumping Puzzle Guide
The tower is located in Costa Del Sol, don't forget to activate the event quest available from the close-by NPC to make sure to get your reward after completing the jump.
If you want to get to the top, and I mean the final top, here are a few tips and tricks
Use a glam where you see clearly your legs and feet to not miss the plateform edges

Jumping aiming at the wall will prevent a fall on lots of jumps

Sprint, Peloton or Ninja speed buffs can help if you struggle on long jumps

Select yourself to see your hitbox, this is very helpful with the final jumps as they'll be in corners.

Take your time to reset the momentum and relax: Nothing more tilting than reading this, but you know that if you don't, you'll fall more.
And here you go! Going to the top of the tower is not required to get your glamour items, but if you like challenge, that's really something worth!
If you're looking for more guides on the Moonfire Faire or FFXIV, please feel free to check our dedicated portal!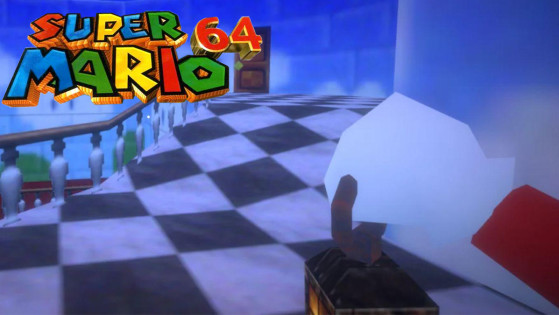 A fan had fun with the graphic assets of Super Mario 64 to create an experience close to survival-horror, with a castle haunted by Princess Peach herself. Will you be able to collect all the statuettes in the domain?