You want to try your luck on Nemesis ' Pardon and Rebirth banner on Tower of Fantasy, but you don't have a red nucleus in your possession? Well, you don't know how to get it either? In this guide, you are given two tips on how to obtain them. One will require you to reach for your wallet, while the other will be much more suitable for free-to-play players.
How to get red cores?
The Red Nucleus is somewhat the rarest currency in the game, as you won't be able to get it easily and you'll have very little chance of harvesting it for free. Conversely, golden cores can be obtained for free at times, so it is on this aspect that the difference is created between the two currencies.
To have in your possession red nuclei, you will not be able to go through four paths. Indeed, the first method is to buy it for real money . Within the shop, in the Limited gift pack tab, you can spend Tanium (the paid currency) to obtain red nuclei.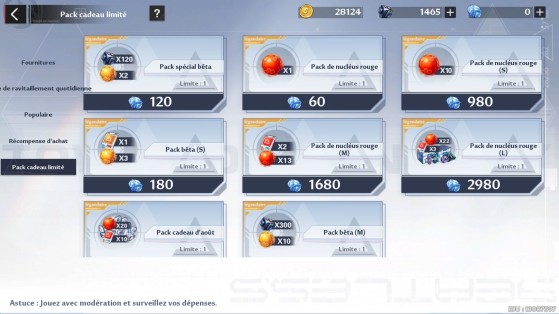 However, there is another way to obtain red cores. Indeed, free-to-play players will be able to tackle different activities to collect an alternative currency to buy red nuclei: dark crystals . By simply playing, you will be able to collect them and especially in large enough quantities.
All you have to do is explore the world (white diamond on the map), open supply modules in hyena refuges (small tents on the map and white sphere) or in the open world, complete achievements (in archives), secondary missions or by taking advantage of events.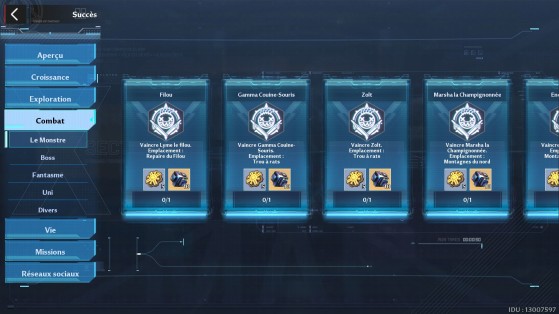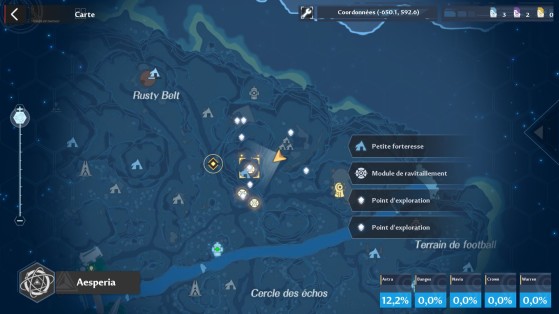 There are many ways to obtain this resource, so you can spend it blindly to buy red nuclei. Unlike cash play, you will have to play to collect this resource, but your wallet will be spared. As a quick reminder, here are the different ways to obtain red nuclei and dark crystals.

Red Nucleus
● Dark Crystal (150/u)
● Banges supply box (180 tanium)
● Tanium (60/u or 980 for 10)

dark crystal
● Exploration Advancement Reward
● Completed Achievement Reward
● Reward for opening supply modules
● Complete main mission and side missions
● Event Reward
In summary, whether you are a free-to-play or pay-to-win player, you will be able to enjoy the banner of special characters, including that of Nemesis. One will save a lot more time by depending on the money, while the other will take a lot more time, but can try their luck for free.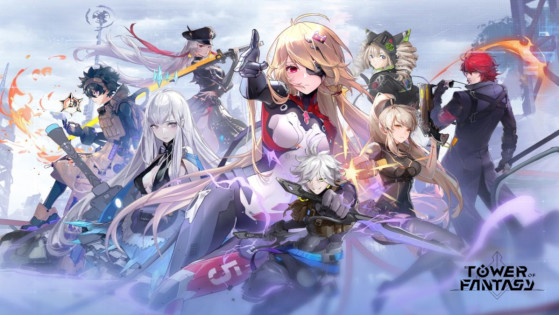 During your first steps in Tower of Fantasy, you will be able to receive your first SSR weapon for free. You will only have to spend a little game time to get it. In this guide, you are told which simulacrum to choose.