Tower of Fantasy has a very good chance of establishing itself as the good surprise of this summer, as well as the first serious competitor of Genshin Impact, a famous open-world RPG from which ToF takes some keys. With its fresh global version, the game from Perfect World studio is based on a gatcha-style summoning system.
Clearly, you invoke Simulacrums of characters there, which are essentialized through their weapons. You therefore unlock weapons, but these correspond de facto to new characters in their own right.
In Tower of Fantasy, as in any self-respecting gatcha, the quality of summonable units often depends on their rarity. However - and this is a point on which there is consensus in the analyzes of this global version - all the Simulacrums of Tower of Fantasy are viable. There is no dramatically bad character.
Third
Very powerful characters, who will carry your first steps in the game. They should serve as "caps" to aim for when trying to reroll.

King
Fire
DPS
Scythe of the Crow





A-tier
Excellent characters, capable of rivaling those of the tier above if played properly.


Shiro
Physical
DPS
Chakram of the seas

Tier B
There, we enter the characters a little less relevant, especially at the beginning of the game.

Zero
Fire
Support
Negating Cube


Huma
Fire
Defense
Molten shield V2

Echo
Volt
DPS
Thunderous Halberd
Tier C
The least powerful characters in the game, especially when you're just starting out. If this is all you have on hand in your first steps on Tower of Fantasy, seriously consider a proper reroll.


Pepper
Volt
Support
Staff of Scars

Bai Ling
Physical
DPS
Nightingale's Feather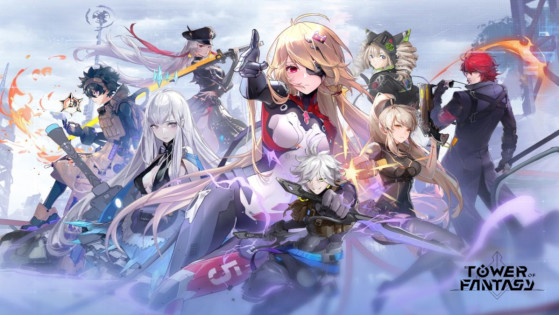 During your first steps in Tower of Fantasy, you will be able to receive your first SSR weapon for free. You will only have to spend a little game time to get it. In this guide, you are told which simulacrum to choose.