Arriving in Briçal de Mar, you will immediately want to explore the Accademia. This is where you will find the side quest The Memory of Numbers , but also the one called The Disappearing Kids.
The Missing Kids: How to get the quest?
Go to the second floor of the Accademia, then to the classroom on the left. You will meet the Director Dolça. When talking to her, she will tell you that she does not know where two students in the class are: Roger and Yusuf .
Only one small clue is given to you: Roger seemed very excited at the idea of receiving a Surf for his birthday.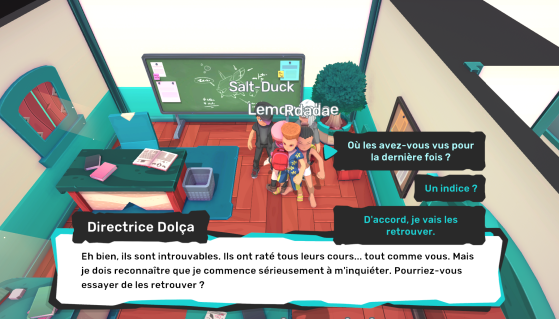 Where to find Roger and Yusuf?
Your first instinct will be to go to the Surf Shop, at Luisouvenir. Unfortunately, he has no information to give you, but he will offer you a Vial of Temessence, a very useful item.
You won't find Roger and Yusuf in Briçal de Mar right away. In order to find them, you will have to continue your adventure until you beat Sophia and get the Surfboard.
Once obtained, return to Briçal de Mar and go to the beach to the west. You can then cross Indigo Lake. Keep heading left, you'll come across a small island with a house (this is where Detective Carlos is). A little further on the left, you will find the two boys.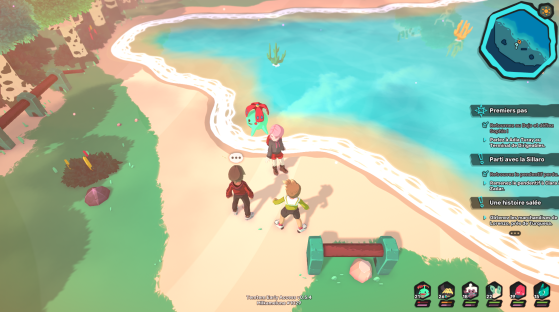 Now that you've spoken to them, return to the headmistress at the Accademia. You have the choice to lie so as not to admit that they skipped class, or to tell the truth. This will not affect the reward.

Reward
x1 Decoy
Distract if you want to run away.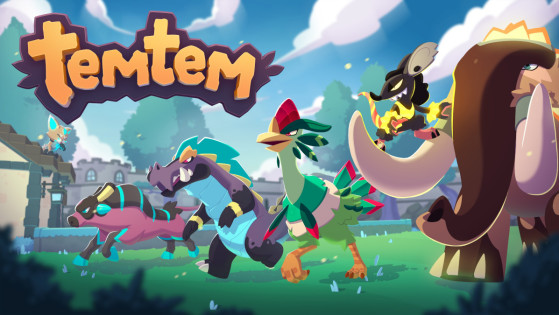 Here's our beginner's guide to Temtem 1.0, the Pokemon-like with MMORPG gameplay. You will find some tips to get your adventure off to a good start and things not to be overlooked.