Grounded does not spare the player, between the spiders worse than each other, and the nests of bedbugs which give the impression of being in Syria rather than in his garden, death happens very quickly. Fortunately, with organization and the right tactics, anything is possible.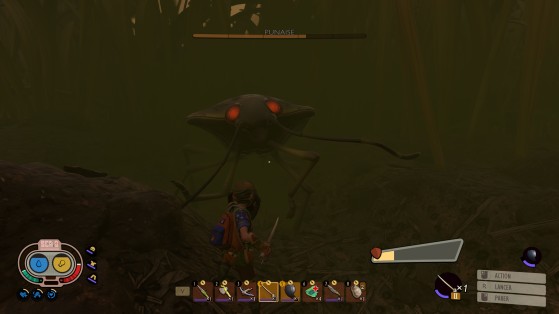 Where to find bedbugs?
You will have to kill a lot of these critters to craft your equipment, then to repair it. Here is a map with their position. Be careful, they are usually grouped together. The two closest and most accessible places are, to the east, where 3 bugs are sleeping around an analysis camp, and to the west, after the anthill, where there are 2 others.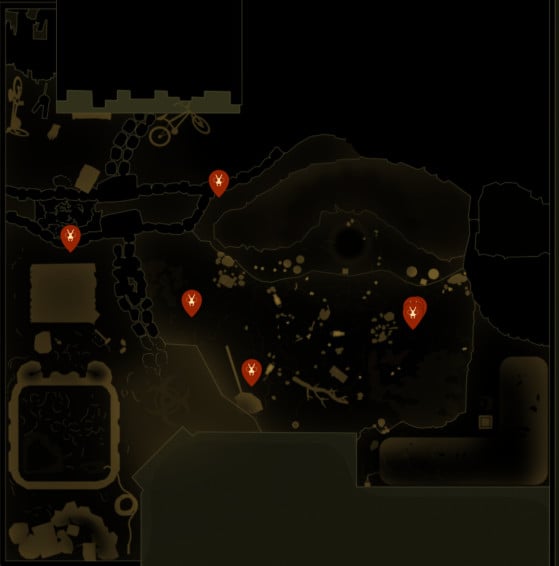 Preparations
You have several options for chasing bedbugs. If you're going to fight them in melee, some form of gas protection is almost mandatory. The problem being, of course, that the gas mask requires a piece of thumbtack to make. You could say it's unfortunate. To remedy this, you must either find a piece of bug in a spider egg, on the berry tree of the hedge, in the South-East of the map, or use a giant spider to kill the bug for you ( they love it). But it's difficult to set up, it requires luck or very good execution.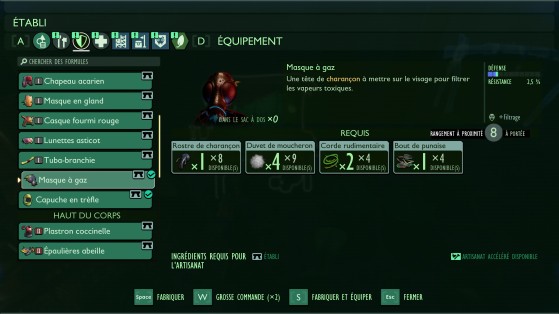 The second solution is no better, since it requires you to build a smoothie maker in your base, then to prepare some gas protection Smoothies. But their materials are even harder to find.
The logical conclusion is that the best bet is to kill your first Bug with a bow and a good supply of arrows , preferably using the terrain to your advantage.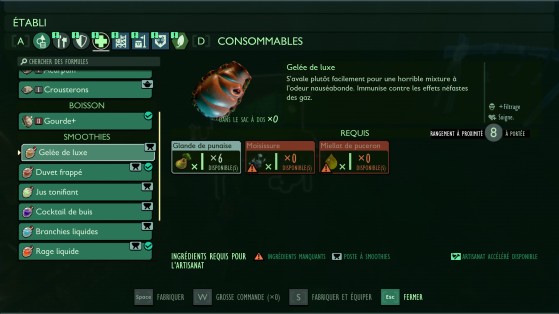 Ranged combat without a gas mask
Killing bedbugs with a bow is possible without protection, but it requires finding a suitable place. You can either block them in a narrow passage or hide high up. It must be a sufficiently high object, otherwise, you will be hit by the gas. Stinkbugs quickly stop chasing you, so you have to shoot them regularly along the way. We advise you to use the rocks in the trowel rut, to the east (after killing the Bomber Beetle). There is a passage with 2 rocks, which prevents bedbugs from passing. It remains only to quietly shoot them in the eye. Plan a supply of arrows of 80 projectiles and more.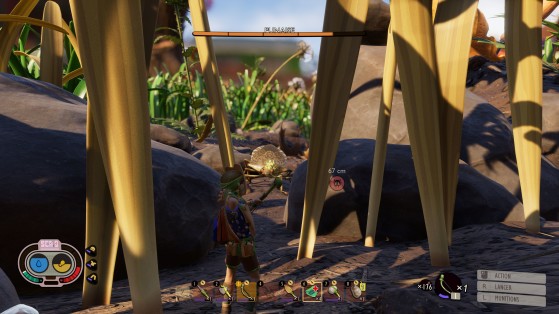 Melee combat
Technically, it is possible to dodge the gas cloud of the bedbugs, by anticipating enough and taking flight, but it is almost impossible in practice. With gas protection, bedbugs are quite easy to beat. You just have to block their attack with your shield, then attack the head. When the bug prepares to release its gas, it is very vulnerable too, making combat trivial. Just avoid dealing with several bugs at the same time. It is better to attract them one by one with the bow or with a stone, for example.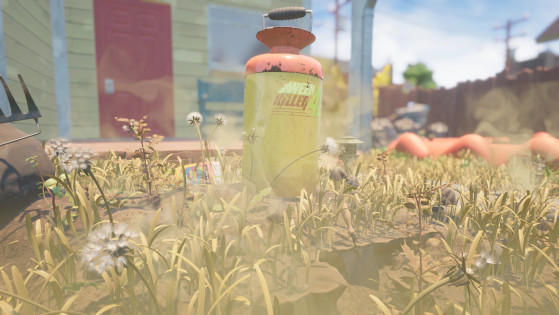 A hostile area near the starting point of the adventure is a major source of death and frustration for new players. Here is a guide with useful information to be able to explore the area, and plug the hole in the weedkiller bottle.