After several months of waiting, the time has finally come to announce the new rosters of the Overwatch League teams for the fourth season of competition.
It's now the turn of Vancouver Titans to present its brand new roster for 2021!
Players
As announcements were made, it quickly became apparent that the Canadian team was building an interesting roster of strong players. Here is the complete list of the seven professional players who will soon represent Vancouver Titans.
Tanks
Abtin "ShRedLock" Shirvani will have the role of main tank. Present in the team since the May Melee, the 19 year old player has quickly established himself in the roster as a leader and shotcaller.
At his side is the American player Nathan "frd" Goebel. This former Altanta Reign member will be putting his D.va and Zarya to work for the Canadian roster for next season.
DPS
Jiri "LiNkzr" Masalin — former Houston Outlaws player during the Summer Showdown — becomes the new hitscan of the Titans.
To support him as flex DPS, two competitors straight from the Contenders have been selected: Dalton "Dalton" Bennyhoff and Min-gi "Teru" Kim. While one won first place at the Contenders NA in 2020 with Second Wind, the second was a loyal member of the O2 Blast since 2019, a team that finished at the top of the podium in Contenders' season 1 in Korea in 2020.
Supports
Anthony "Fire" King and his Lucio join the roster. The young man has been in the Overwatch League since this summer and han't had the opportunity to shine at the Countdown Cup and Playoffs as an Atlanta Reign member. Maybe the Vancouver Titans project will suit him better.
Randal "Roolf" Stark — a Canadian player straight out of the Contenders scene — will be the second healer. Since 2018, his Zenyatta has had time to train and learn at the Los Angeles Gladiators Legion Academy.
Coaching Staff
As far as the Vancouver Titans coaching staff is concerned, nothing has really changed since May.
Justin Hughes is the Assistant Manager and Team Operations, Steven "Flubby" Coronel remains as Head Coach and Ali "Pew" Anwar is still at his side as Assistant Coach.
In terms of management and coaching, the team should keep its essence and values for the next Overwatch League season. We just have to wait until next spring to see what this new team has in store for us!
Original content by Célia "Lolisa".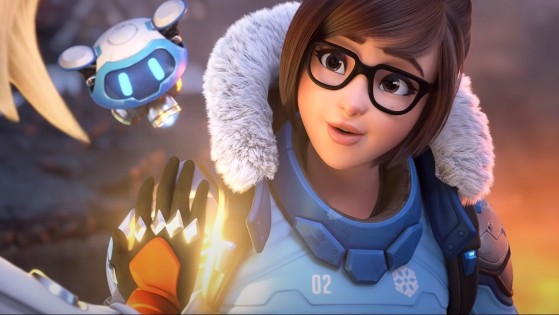 Following a successful run for "The Art of Overwatch", Blizzard have now revealed details of the next edition.