Images courtesy of Square Enix
The Hatching-tide Event is back in Final Fantasy XIV This seasonal event will bring back Easter in Eorzea with a 2021 edition of the Egg hunt event. This time the event will not be devided in two parts like last year and you'll be able to get your hands on brand new exclusive items.
The Hatching-tide event 2021 will start on Wednesday, April 14 at 1am and will last for 14 days until April 28 7:59am (PDT).
Starting the quest
To begin the event you will first need to talk with Jihli Aliapoh, this NPC — wearing a rabbit suit — is located in Old Gridania (X: 10.2 Y: 9.4).
The quest is called "Fowl Demands" and you'll need to have reached level 15 to participate in the event.
FFXIV Hatching-tide 2021 Rewards

By completing the event you will be able to get these four exclusive items:
Chicken Head (Glamour)

Chicken Suit (Glamour)

Hatching-tide Confections (Housing item)

Archon Egg Pouch (Housing item)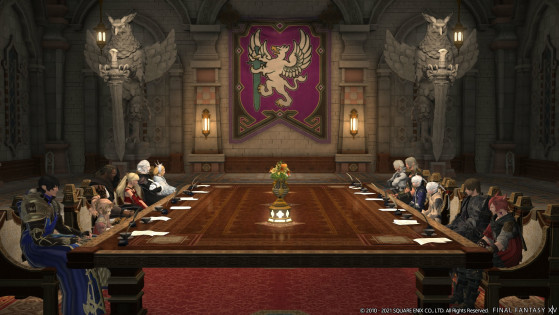 With the second part of this FF14 Live Letter, the Final Fantasy XIV team revealed more of Patch 5.5 content. This update includes details on The Tower at Paradigm's Breach, the Thordan Ultimate Reveal, Zadnor, and more. Here is our 5.5 FFXIV Live Letter Part 2 translation.