Nicolai "device" Reedtz has signed with a new team, joining the CS:GO lineup of Swedish veteran organisation Ninjas in Pyjamas. The Danish AWP player parts ways with Astralis, the team he represented for five years and brought to its glory years as most dominant team in the scene.
On Ninjas in Pyjamas, device joins the lineup with Fredrik "REZ" Sterner, Nicolas "Plopski" Gonzalez Zamora, Hampus "hampus" Poser, and coach Björn "THREAT" Pers. The team is one player short at the moment, with Tim "nawwk" Jonasson still being listed as inactive. However, the team has plenty of time left to complete its lineup and start ramping up for the 2021 Major, held in December this year.
device joined the Astralis lineup back in 2016 together with Peter "dupreeh" Rasmussen and Andreas "Xyp9x" Højsleth, later joined by Lukas "gla1ve" Rossander and Emil "Magisk" Reif to form one of the most dominant Counter-Strike teams in the history of its esports scene. The roster dominated tournament after tournament, heralding what is now known as the 'Astralis era'.
Individually, device is widely considered to be one of the greatest players to ever touch Counter-Strike. With his consistently great performances, he now holds 18 tournament MVP awards handed out by esteemed news website and forum HLTV. The same platform has put him in their top five players of the world ever since 2015, with him peaking at second place in 2018.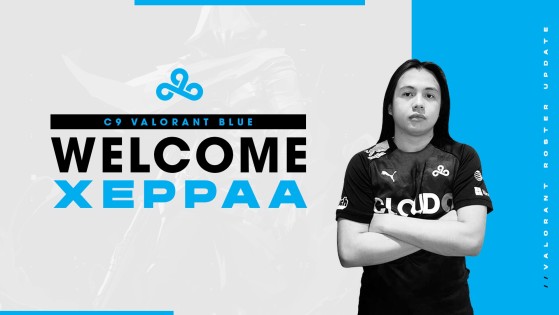 valorant-esports
Two players from Cloud9's canceled Colossus project in CS:GO will be trying their luck in VALORANT next, on Cloud9 Blue.
Image courtesy of Ninjas in Pyjamas.