V Rising is the survival game of the moment. In a universe where vampires reign supreme, you will embody one of them and try, alone or with others, to expand your empire. Released on May 17 in early access on Steam, V Rising has already won over sandbox enthusiasts around the world and is only shattering the records set by its big brother in the genre, Valheim.
The vampire game had recently panicked the counters of Steam by recording 150,000 players simultaneously! But then, in V Rising, what appeals to Steam users?
Very positive feedback
On the V Rising Steam page, player feedback is more than encouraging for Stunlock Studios. Out of 26,174 evaluations , 23,169 are "positive" or even "very positive", qualifying the game as very promising, especially for an early access.
"Very nice concept: nice balance between exploration, crafting, survival. I had never seen this type of game with this universe, based on vampires. The main quests help a little but not too much, you have to look for things yourself. The "bosses" to kill are not obvious at all, it often takes me several tries before I get there. Really good for a beta, can't wait to see the rest!"
"A pleasant and addictive game, a fine mix between survival and rpg. Even in Early Access, it is more complete than some AAAs."
"One of the best early access games I've ever played! Valheim++ in vampires, I love it... [...] Kudos to the devs, hope it keeps going!"
Although positive feedback is in the majority, it is not omnipresent. Indeed, V Rising did not please everyone.
V Rising, a flop?
According to some Steam users, the concept of the game is more than attractive, however it is poorly executed. Of the game's 26,174 total ratings on Steam, 3,005 players rated V Rising as "Not Recommended" .
Too much difficulty, laborious travel, the reasons given are diverse and completely legitimate. Because it is important to remember that tastes and colors are different between individuals and that, as far as video games are concerned, each opinion is respected.
"As it is, the game is nice, with good ideas but suffers from poor execution, the difficulty is relatively (too?) strong and I find that there are quite a few flaws. Like the healing system which is particularly badly thought out, healing during a fight is particularly laborious and therefore the fights are also painful depending on the mobs or the bosses... [...] The movements are also much too long if you don't have the horse.. That being the case, I hope the balance will be optimized given that this is early access, but in absolute terms, I have never played such a weak vampire against mere humans, I have more the feeling of being the prey than being the predator and I find that a shame. But it is still a survival game after all so it must be coherent I think.
"Warning this is not a single player game, even pve servers are not pve and you will get ♥♥♥♥♥♥ by groups of people. So yes, it's quite sad, I was waiting for this game with impatiently, but it turned out to be one of those survival multiplayer like Rust, which I hate, and the singleplayer tag made me buy this thing, so beware!"
In any case, V Rising can be considered, if we believe the feedback from Steam players, as a great success because the balance of positive/negative comments clearly leans on one side. The game is still in early access for the moment, but who knows, maybe when it comes out it will charm those who are skeptical about it!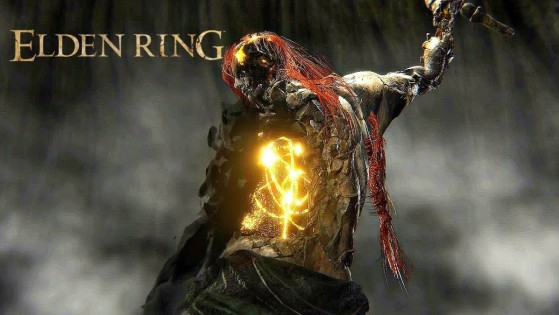 If you have completed Elden Ring and want to start from scratch, this mod to randomly position objects and enemies on the map should interest you. A whole new gaming experience awaits you in the Underworld!