It was last March that the developers formalized the development of the Battle Royale Call of Duty: Warzone on Mobile. If we already know thanks to some leaks that we will have the happiness of finding our good old town of Verdansk, here is a new job offer just published, this one highlighting the loot system title box. Be careful, some teeth may grind...
Warzone Mobile should have a loot box system
Very often singled out by players, loot boxes are sometimes at the heart of sensitive issues , both by the system of "game of chance" that they imply and by the money that players can put in them. Nevertheless, they are sometimes a good way to get your hands on the skins of our favorite characters.
If at the moment there are no loot boxes strictly speaking in Call of Duty: Warzone, but simply packs to buy with real money, the mobile version should differ according to the publication of the new position to be filled . According to the announcement, Solid State Studio , which is leading the game's development, is looking for a few employees who can " bring the unique storytelling, characters, and weapons to life by designing seasonal themes, active for Battle Passes, Battle Crates, sweepstakes, holiday content, and other events ."
Here, what interests us the most is obviously the mention of "draws", which therefore refers to a system of loot boxes for the game's cosmetics. Through these famous draws, players should therefore be able to win a few skins rather interesting like for example Rambo or that of Snoop Dogg (be careful, these are only guesses).
However, at the time of writing, everything is still quite vague, and we don't really know if players are going to have to put their hands in the wallet or not. As a reminder, and above all for example, Call of Duty: Black Ops 4 also had a loot box system, this one completely free with its famous Black Market . Players simply had to play and earn XP to then be able to take advantage of a basic crate from this Market, or else keep these famous standard crates to then accumulate them and have access to much more interesting loot boxes with epic cosmetics. It took 3 crates to get a slightly more prestigious loot and above all no duplicates.
The loot box system in Warzone Mobile, good or bad idea? Feel free to give us your opinion !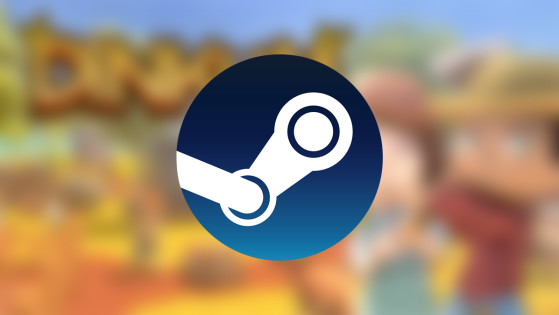 Available for a few days in early access on Steam, Dinkum intends to make a small place in the sun in the lifesim genre, with a concept that is very similar to that of Animal Crossing New Horizons. Finally a serious competitor for Nintendo's cult license?