Tower of Fantasy is coming in a few days, and there's still time to pre-register for rewards when the global version launches. With a cap of 2.5 million pre-registrations needed at the start, the bar was already high, however, the number of players has far exceeded expectations, as indicated by the new milestone reached today.
The milestone of 4 million pre-registrations reached for Tower of Fantasy
Three days before its release, the game's Twitter account tells us that 4 million pre-registrations have been reached. One more level crossed which therefore confirms the potential interest of players in it. We remind you that he had reached one million in just eight days. Nevertheless, it will have taken July 22 to see the 2.5 million milestone, thus guaranteeing all the expected rewards. Having reached this number is already impressive, but you can imagine that it didn't stop there since if we are talking about the 4 million, it's not for nothing.
Meanwhile, the number of players with an appeal to Tower of Fantasy has steadily increased as we get closer to release. Whether through videos made by influencers or through the communication of the game's social networks. This is how on July 28, i.e. 6 days after the 2.5 million level, Tower of Fantasy now has 3 million players who are pre-registered. 11 days later, we are on August 8 and the 4 million mark has been crossed. Knowing that there are still a few days left, could an ultimate level be reached? Whether that's the case or not, having crossed the 4 million mark is already very good.
What are the pre-registration rewards in Tower of Fantasy?
Since we are entitled to new bonus rewards, we suggest that you return to all the gifts you can acquire just by pre-registering.
500,000 : 1 Avatar Frame, 2 Black Nucleus, 10 Wholegrain Bread, 2888 gold.
1,000,000 : 1 Limited Title, 3 Black Nucleus, 10 Fried Chicken, 4 Weapon Battery II.
1,500,000 : 3 Gold Nucleus, 1 Avatar Zeke, 10 Sizzling Meat, 3888 gold.
2,000,000 : 1 Jetpack Paint Orion, 3 Gold Nucleus, 10 Crispy Grilled Fish, 4 Weapon Battery III.
2,500,000 : 1 Star Sand Suit, 4 Gold Nucleus, 10 Nut Tea, 6888 Gold.

3,000,000 : 500 Dark crystal, 5 Black Nucleus, 10 Caterpillar Fungus Noodles and 1 Beauty Restore Voucher

As for the 4 million bonus , it's a bit different since it's an event that will be available in two parts . You will need to advance in the story and do the "Ecological Station Intruders" quest to unlock the rewards page.

Shoulder to Shoulder: Round 1:

Available from August 11 at 2 a.m. to August 17 at 11 p.m.

Rewards obtainable by pointing to the page dedicated to the event: 1 Vehicle 2613 and 10 Godl Nucleus.

Shoulder to Shoulder: Round 2:

Available from August 17 at 11 p.m. to August 24 at 11 p.m.

Rewards obtained by pointing to the page dedicated to the event: 10 Red Nucleus.
You now know everything that can await you if you pre-register. If you haven't done so yet, don't hesitate to do so, it's completely free and if you don't know how to pre-register, this article is for you.
Source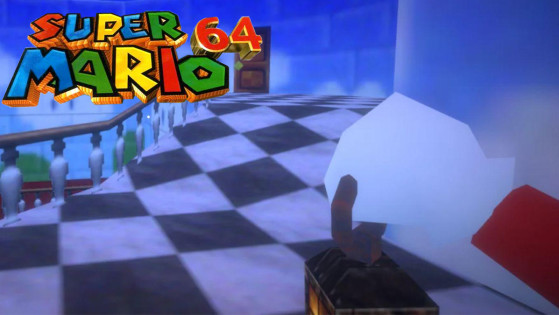 A fan had fun with the graphic assets of Super Mario 64 to create an experience close to survival-horror, with a castle haunted by Princess Peach herself. Will you be able to collect all the statuettes in the domain?