Tower of Fantasy has been available since Thursday August 11, 2022 and many players are already invading the various Aida servers, in search of the precious Nuclei and World Bosses . Success is there and the title has already become the most downloaded mobile game on the PlayStore and the AppStore. Genshin Impact's competitor has a great range of very pleasant features such as the jetpack, the jetboard on the water, aerial combat or even its entire MMO aspect, but a big black point is currently dividing the community: the Level Cap.
Why are players angry?
Whether on Reddit or on Twitter, many Internet users are currently showing their dismay at Hotta Studio's decision for Tower of Fantasy. Mixing gacha, rpg and mmo, ToF is mainly appreciated for the multiplayer activities that can be carried out every day, such as the World Bosses in particular, but also for its open world to explore and the multiple resources to harvest that it contains. In short, there are a lot of things to do in the game but... unfortunately, you won't be able to advance very quickly because of the level cap system. This is a level limit that you can reach depending on the age of the server. So, with the game being released on August 10 in most countries, we are currently on Day 3 (Friday August 12) and the level cap to reach is 27.
As you will have understood, there is no point in rushing the game currently since you will not be able to go beyond level 27 and therefore you will not be able to access the next story chapters or even certain areas. A decision of the developers which is obviously not to everyone's taste. If some Internet users easily understand why such a choice was made, others are angry because they would have liked to take advantage of the game's release and the August holidays (for a majority) in order to spend hours and hours on Tower of Fantasy.
This is literally the dumbest decision I've ever seen a developer or publisher make. People already massively hate time gating on day one. They're not going to endure 88 days of this.
The Level Cap: good or bad idea?
The developers of ToF seem to have opted for this system in order to limit the progression of players and prevent them from going too fast. This allows that they do not finish the main scenario too quickly and do not access, in just a day or two, the last areas of Aida, but above all that the PvP is not too unbalanced . If you can't play all week, for example, you can easily catch up with other players in a weekend despite everything, and enjoy multiplayer activities with them.
This can be very frustrating for most internet users as the XP will not be rewarded the next day. So it's best to take a break once you hit the level cap and XP cap. However, you can continue to play and open chests to receive materials for example, knowing that you will not get the related XP.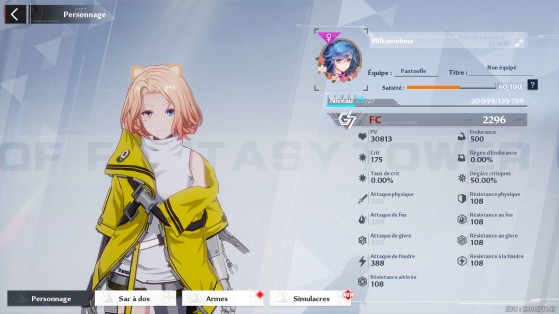 In short, the level cap is a very good idea with regard to the PvP of Tower of Fantasy: it prevents a certain disadvantage of many players who would not have had the same time as the others to play. On the other hand, it is much more frustrating than anything else for all those who want to take advantage of the title for a limited time (before the start of the school year for example). From a business point of view, this is obviously a good decision to keep players coming back to the game every day for more than 90 days in order to reach the maximum level. An assurance for developers that Tower of Fantasy will not be neglected too soon, especially as Genshin Impact 3.0 approaches.
And you what do you think ? Do you think Level Cap is a good idea?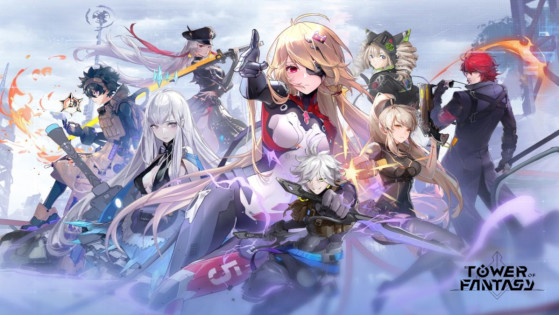 During your first steps in Tower of Fantasy, you will be able to receive your first SSR weapon for free. You will only have to spend a little game time to get it. In this guide, you are told which simulacrum to choose.